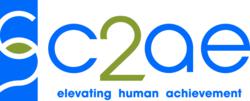 "The expansion will provide BGA's current clients with the expertise and resources of a multi-disciplinary firm." Bill Kimble, Chairman and CEO for C2AE
Lansing, Michigan (PRWEB) November 29, 2012
C2AE, a full-service architectural, engineering, and planning firm announced today the merger with a Canton, New York engineering firm Burley-Guminiak & Associates, Consulting Engineers, P.L.L.C. This is the second firm expansion for C2AE in 2012. Headquartered in Lansing, Michigan, with additional offices in Grand Rapids, Gaylord, Escanaba and Kalamazoo, C2AE is wrapping up 2012 with another strong year of record growth in the architecture and engineering industry.
The 12-member engineering team of Burley-Guminiak and Associates (BGA) joins C2AE providing comprehensive municipal engineering, infrastructure planning, and environmental management services. BGA has a strong portfolio in water and wastewater design and construction, complementing C2AE's existing expertise in the field. BGA brings significant depth of experience and the ability to serve clients throughout the Northeast. Since 1996, BGA has completed design of 1.5 million lineal feet of water main and numerous wastewater facilities valued at approximately $150 million in construction value.
State Senator Patty Ritchie was a strong advocate and proponent of this businesses venture. "One of my top priorities as State Senator is helping to create jobs. This merger will provide new positions for those looking for work—and will demonstrate to the students at our area colleges that there are exciting opportunities available locally where they can share their talents and build their careers," said Senator Ritchie.
"The merger will provide BGA's current clients with the expertise and resources of a multi-disciplinary firm, while significantly enhancing C2AE's capabilities in the engineering and architecture service areas. BGA adds a number of specialty capabilities that not only broadens our services, but expands our client base and offerings to both C2AE's and BGA's existing clients, such as education, industrial, manufacturing, healthcare and transportation markets," said Bill Kimble, chairman and chief executive officer of C2AE.
Founded in 1966, C2AE has grown to more than 120 employees and continues to expand in size and geographic reach. With active projects in eight states and three countries outside the United States, C2AE is dedicated to innovation and environmental stewardship by elevating human achievement on every project. In 2012, the firm averaged 400 projects, valued at approximately $180 million in construction value.
C2AE has championed being a leader in the Michigan A/E industry and maintains 89% repeat business with their client base. BGA also has an excellent record of accomplishment in providing quality engineering design services and controlling costs, as evidenced by the many repeat commissions awarded to the firm from past clients.
Kimble continues, "BGA's values and culture aligns well to ours; they stand by their clients and projects, offering high quality services with a personal touch. We look forward to the opportunities to provide superior service to BGA's new and existing clients in New York and to the continued development and success of the great community of Canton."
"I'm glad to have had the opportunity to help show the newly formed Capital Consultants Architecture and Engineering that New York is truly 'open for business,'" said Senator Ritchie. C2AE will operate under the name "Capital Consultants Architecture and Engineering", in the state of New York, due to state regulatory and licensing requirements.
About C2AE
C2AE is a Michigan-based architectural, engineering, and planning firm delivering projects that thrive. By keeping people firmly at the center of every design, C2AE's service portfolio has continually grown since its founding in 1966. C2AE takes great pride in being a large firm, capable of handling the most complex assignments and flexible enough to tailor solutions to individual projects. C2AE works with a variety of clients including: local, state, and federal governmental agencies; education and health care institutions; manufacturing and industrial businesses; and others within the private and public sector. For additional information, please visit: http://www.c2ae.com.