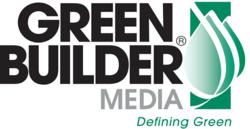 Eastsound, WA (PRWEB) November 28, 2012
Green Builder® Media announced today that the next two interviews on the nationally acclaimed webinar program, the Impact Series: Game Changers in Sustainability, will focus on building a sustainable future.
On Thursday, November 29, 2012 at 11:00 AM Pacific (2:00 PM Eastern) Green Builder Media President Ron Jones will interview James Gustave Speth about building a sustainable future, as outlined in his newly released book, America the Possible.
Throughout his career, Speth has focused on combating environmental degradation and promoting sustainable development. He is a Professor of Law at the Vermont Law School and serves as Distinguished Senior Fellow at the United Nations Foundation. Speth currently serves on the boards of the Natural Resources Defense Council, New Economics Institute, New Economy Network, Center for a New American Dream, Climate Reality Project, and the Institute for Sustainable Communities. He is the author of the award-winning The Bridge at the Edge of the World: Capitalism, the Environment, Crossing from Crisis to Sustainability, and Red Sky at Morning: America and the Crisis of the Global Environment.
On Thursday, December 6, 2012 at 11:00 AM Pacific (2:00 PM Eastern) Green Builder Media will interview Robin Chase, Founder of Zipcar and current CEO of Buzzcar, about how the Sharing Economy will bolster a sustainable future by enabling consumers to access products when they need them, rather than owning those products outright.
Chase Founded is on the Board of the World Resources Institute, the National Advisory Council for Innovation & Entrepreneurship for the US Department of Commerce, and the OECD's International Transport Forum Advisory Board. She also served on the Intelligent Transportations Systems Program Advisory Committee for the US Department of Transportation, the Massachusetts Governor's Transportation Transition Working Group, and Boston Mayor's Wireless Task Force. Chase was listed as one of Time's 100 Most Influential People, Fast Company's Fast 50 Innovators, and BusinessWeek's Top 10 Designers.
Green Builder Media launched the Impact Series in early 2011 and has interviewed Game Changers such as the Earth Policy Institute's Lester Brown; former HUD Secretary, Henry Cisneros; ocean activist, Jean-Michel Cousteau; former EPA Administrator Bill Ruckelshaus; Head Imagineer for Walt Disney World® Resorts, Joe Tankersley; conservationist Thane Maynard; Nature Photographer Art Wolfe, and Co-Founder of B Labs Bart Houlahan.
To register for either webinar presentation and view archived webinars, visit http://www.greenbuildermag.com/impactseries.
Green Builder Media's Impact Series is sponsored by BASF, BioBased Insulation, DuPont, Green Builder Coalition and Uponor.
Green Builder Media
Green Builder® Media, LLC is the leading media company in the North American residential building industry focused exclusively on green building and responsible growth. With a comprehensive suite of print media, online options, demonstration homes, case studies, training and education vehicles, and live events, Green Builder Media assists building professionals and consumers leverage the new green economy. For more information, visit http://www.greenbuildermag.com.
Green Builder Magazine
Green Builder® magazine is the building industry's leading magazine focused on green building and sustainable development. Green Builder offers practical, cost-effective information to a community of the most advanced building professionals across the country. The magazine's nationally award-winning editorial team blends top-quality visionary content with sophisticated design to generate an unforgettable publication that addresses the most important issues of our time. For more information, visit http://www.greenbuildermag.com.