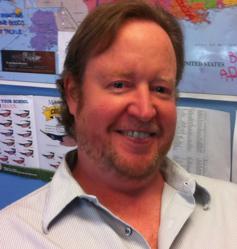 Monument, CO (PRWEB) November 28, 2012
Maxx HD® Sunglasses the leader in affordable high definition sunglasses today announced the hiring of Scott York as their Training & New Sales Manager.
York is a veteran of sales, training and development in the retail/wholesale industry. In his new capacity, York's responsibilities include developing a new sales training program, to enhance the Maxx experience for consumers through referrals and calling efforts. He will train new sales staff to generate new business opportunities and to promote MAXX HD® on a national level. He will also work very closely with other areas of the company, to enhance existing relationships and develop new business.
"We are very excited to have someone as qualified and experienced as Scott joining our seasoned team of professionals," said Chana Kolman, MAXX HD® Public Relations Director. "Scott's leadership and understanding of the sales and development process, coupled with his vast knowledge of employee training, will clearly help MAXX grow its presence throughout the United States."
York holds a BA in Education from East Texas State University and a MM in Conducting from The Eastman School of Music.
"This is a position that's perfectly suited for my passion in sales, staff training development, I'm eager to take the Maxx HD® sales team next level," stated York.
To learn more about MAXX or to apply for an open position please visit their website at http://www.maxxsunglasses.com