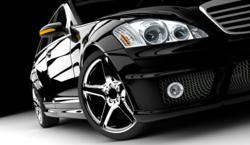 Holiday Accidents rise to a higher amount during the winter months.
Dallas, TX (PRWEB) November 29, 2012
As the holiday season is here, we see an increase in the number of accidents on the roadways. According to the National Center for Statistics and Analysis the number of accidents with fatal consequences rose from 117 to 156 on the six major holidays, this includes the summer and the winter holiday months. Closer to home in Texas crashes rose from 31,063 in September to 35,169 in December, according to TXDOT.
Many corporations and some smaller businesses have parties where their employees and their loved ones are attending. Some of these events serve or make available some sort of intoxicating beverage. Not only are people driving to and from events where Alcohol may be served, but lack of sleep during this time may also be at an increase. In 2000 according to Dinges, "International statistics [identified] driver drowsiness as a major cause of severe traffic accidents." When people are sleepy they have a higher than average chance to get in an accident then those who are not sleepy. According to journalsleep.org drivers who are sleepy will either react normally or not at all to an emergency. At 50% of the time sleepy drivers will not react this is just too high of a chance that an accident will occur.
For the safety of the children and other drivers it is imperative for people who plan on drinking to get a designated driver from their event.
Preferred Chauffeur is offering its services to these corporations and businesses to have another option to use when their employees need to get home after the party. Group and corporate rates are available through the holiday season.
Preferred Chauffeur is dedicated to Getting your Auto and Body Home Safely. They are a Dallas based company serving the DFW area. A premier designated driving service willing to drive anyone home for any reason they are unable or unwilling to drive themselves home.