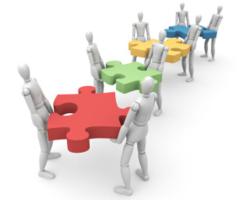 Southlake, Texas (PRWEB) November 28, 2012
Partners in Success consists of 36 classes that will walk a Life Coach through the establishment, growth and marketing of a coaching business. Some of the classes will include how to create a website, the importance of social media and the advertising of a business. The business course will also cover defining their niches and how to market that niche among many other key components on building a business. This 3 year-long course provides the knowledge, skills and accountability in building a successful coaching business. The Gardner Institute's proprietary coaching process, Mindset for Success, is noted in the coaching world for its vertically deep and spiritual impact on the client. Many of the tools learned in Mindset are utilized in Partners in Success.
One reason the Gardner Institute commenced this course is because they recognized that they were highly successful at training participants to be dynamic coaches, but the new coaches were struggling when it came to reaching their business goals. This is the turnkey program for training outstanding coaches who then learn the skills and discipline to build successful prosperous coaching businesses.
The Gardner Institute created a second half of the course called, "Mindset Mastermind". They formed a mastermind group in order to keep these partners in success accountable. In a mastermind group, the agenda belongs to the group, and each person's participation is key. Peers give each other feedback, brainstorm new possibilities, set up accountability structures and keep one another focused and on track. This portion of the class focuses on overcoming personal obstacles or limiting beliefs that stand in the way of establishing and maintaining a successful business.
Currently, there are 12 participants enrolled in Partners in Success. These participants are motivated to discipline themselves to attract clients and build successful coaching businesses. They are all full of determination and enthusiasm. The Gardner Institute is excited about the unlimited possibilities for their future coaching businesses.
For more information about this topic, please contact Brooke Simpson at 817.416.9400 or brookesimpson(at)gardnerinstitute(dot)com.