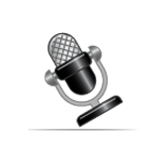 Come Worship with Us!
Charlotte, NC (PRWEB) November 28, 2012
Come rejoice as Hickory Grove's Music & Worship Ministry heralds the Christmas season in this night of worship led by their choir, orchestra, youth & children's worship teams. Come early and enjoy an instrumental prelude of traditional Christmas favorites at 5:30 PM. The evening will conclude with a time of fellowship in Kidtown Theatre over hot cocoa & cookies! There is no charge and visitors are encouraged to bring their extended family, neighbors and friends. More information about this event can be found on the Christian Event Spot.
This Christian Event will be held at the main campus and non-perishable food items will be collected to benefit the HGBC Food Pantry. At Hickory Grove, people are invited to come as they are. Everyone is welcome! Their desire is to teach and show what it means to have a personal relationship with Jesus and to have a firm foundation in the Word of God through increased study and understanding of what The Bible says.
About The Christian Event Spot
The Christian Event Spot is an online community for promoting, participating in, and finding Christian Events in your area. Members can post an unlimited number of events for as long as their subscription lasts. Visitors are welcome to join as well, but can view events in their local area, sign up to receive latest events by email, share events on their favorite social network, and even check the weather - all without a membership. For more information, visit the website at http://christianeventspot.com.