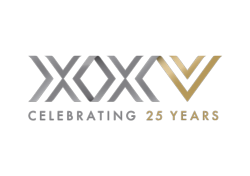 The conference will provide a forum for members and industry leaders to celebrate the accomplishments of 25 years and focus on ways to strengthen the industry in the years ahead. Eric Miller, NAMFS Executive Director
Stow, OH (PRWEB) November 29, 2012
NAMFS is pleased to announce its 25th Anniversay Annual Conference & Expo will be held in Chicago, Illinios from September 5 - 7, 2013 at the Hyatt Regency. This three-day event has evolved over the years to include volunteering, networking and educational sessions tailored to the diverse needs of the Association's membership. Since its inception in 1988, the Association has grown to more than 600 member companies. NAMFS will pay tribute to the Association founders and former leaders that will be in attendence.
NAMFS will be kicking off the 2013 conference with the Opportunity Expo and Welcome Reception on Thursday evening. The Expo will be the largest in the history of the Association encompassing over 30,000 square feet and taking place over the first two days of the conference. NAMFS will also offer for the first time, an opportunity for exhibitors to hold a Technology Demonstration or have a Supplemental Meeting on Saturday. They can provide attendees with an in-depth showcase of their latest products or services, as well as hold round-table discussions with members and clients.
NAMFS will partner with the Chicago chapter of Rebuilding Together to sponsor a volunteer opportunity for attendees of this year's conference on September 5th. The conference will also include the annual Golf outing and numerous other networking and social events.
Early registration for this event will open in May 2013. Additional information regarding the 2013 NAMFS Conference will be available on NAMFS.org in early 2013, including links detailing sponsorship and volunteering opportunities for this industry-wide event.
About NAMFS
The National Association of Mortgage Field Services (NAMFS) is the premier trade association for the mortgage field service industry. We are dedicated to working with all entities of the industry from the Government Agencies and investors that set policy to the contractors and inspectors that perform the work.