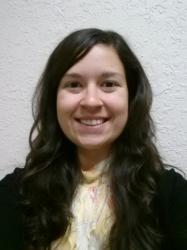 (PRWEB) November 27, 2012
On November 12th Jana Bauer joined Quality Labor Management LLC (QLM) as their new Marketing Manager. Jana will be overseeing the marketing of QLM including the website, collateral and branding. She will also be managing and tracking all incoming sales lead channels.
Jana's marketing experience is very diverse as she was the former E-commerce Product Development Manager for Kennedy Space Center Visitor Complex (KSCVC). During her 5 years with the Visitor Complex her responsibilities included both online and traditional marketing for the KSCVC website, KennedySpaceCenter.com. Prior to managing the KSCVC website, Jana worked in event planning and inside sales. Jana received her Bachelor of Science in Business Administration degree with a concentration in Marketing from the University of Central Florida.
Quality Labor Management LLC is based in Sanford, Florida and provides staffing solutions. QLM specializes in staffing for construction, light industrial, transportation & logistics, stevedoring, professional services and hospitality. QLM is a unique employment agency. Not only does QLM provide the employment candidates, they also perform the employment search, the background check, drug testing and all payroll paperwork. QLM performs specialized testing on each applicant to ensure each person has the skills client companies are in need of.
QLM has offices in Florida, Georgia & Alabama and can provide skilled workers within 24-hours of a client request. For more information on Quality Labor Management LLC please visit: http://www.myqlm.com or contact Jana Bauer at 855-756-9675.