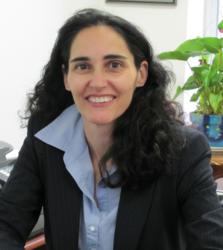 We are pleased to have a new teaming partner in LRS Federal, a terrific company with a great reputation.
Fredericksburg, VA (PRWEB) November 28, 2012
Rebecca R. Rubin, President and CEO of Marstel-Day, an award winning environmental consulting firm, announced that Marstel-Day and its "joint venture" partner, LRS Federal, have been awarded an Indefinite Delivery/Indefinite Quantity (IDIQ) contract by the Veterans Administration. LRS Federal, a certified Service-Disabled Veteran owned Small Business (SDVOSB), and Marstel-Day formed the joint venture known as LRS MD JV, LLC, under the regulations of the Small Business Administration and the VA to compete for the award. Consistent with VA regulations, LRS Federal, as the SDVOSB, will lead the Joint Venture.
The IDIQ award, coverIng the VA's Eastern Region, will be for an up-to five year contract worth $7 million in contract capacity for the "joint venture" to provide environmental services that could include: performance of Environmental Assessments and Environmental Impact Statements; Environmental Site Assessments; Wetlands Delineations and other Clean Water Act consultations; Threatened and Endangered Species consultations; and cultural and historic resource consultations and surveys as ordered for the VA's Eastern Region facilities.
Rubin stated, "We are pleased to have a new teaming partner in LRS Federal, a terrific company with a great reputation. Forming a SDVOSB Joint Venture with them has helped open a new opportunity for Marstel-Day to bring our service offerings to support the property management strategies of the VA through environmental, historical, natural and cultural resource studies. We look forward to working hand-in-glove with LRS Federal to execute these services and to bringing our strong brand of conservation and natural resource planning to the VA's property management program."
Fredericksburg, Virginia-based Marstel-Day is a certified woman-owned, HUBZone small business concern that holds multiple federal prime contract vehicles. The company has additional offices in Oakland and Oceanside, CA; Alexandria, VA; Stennis Space Center, MS; and Plano, TX. Marstel-Day has received numerous awards for its "green" approach to environmental consulting services and was most recently awarded the AWE (Alliance for Workplace Excellence) leadership award for its demonstrated ecological leadership. Marstel-Day has recently been awarded the "HUBZone Corporate Citizen of the Year" award by the HUBZone Contractors National Council and named to the Inc. 5000 list of "Fastest-Growing Companies" for a fourth consecutive year.