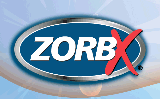 (PRWEB) November 28, 2012
Hurricane Sandy recently devastated areas from the Caribbean to the North Eastern United States with powerful winds and heavy flooding. Sandy's wake has left many dead and will cost tens of billions of dollars in damages to property across the country. Though costly and difficult, the cleanup effort is well underway as people begin to rebuild and refresh their homes. ZORBX, the safe and effective green solution to odor problems, is being used to help people affected by Sandy remove odors quickly and return to normalcy.
One of the many challenges presented by Hurricane Sandy's massive flooding is mildew smell and other water related issues that invite bad odors. ZORBX surface odor remover paint additive formula has been especially sought after for its "true" paint smell removal properties, because it does not just mask odors, but eliminates them. This comes as good news to thousands struggling to improve their living conditions made worse by strong odors.
ZORBX is nationally known as a nontoxic, biodegradable solution to many odor problems. Originating in the healthcare industry, ZORBX has expanded to many other industries and to homes across the country. Their advanced odor control technologies allows them to produce a product powerful enough to remove smoke odor, paint, fuel oil, gasoline and car odors, yet is safe enough to use around the house. As people continue to rebuild through the aftermath of Hurricane Sandy, ZORBX is proud to be a significant part of helping people return their lives to normal.
About ZORBX
ZORBX®, Inc. was founded in 2000 by two healthcare professionals Debbie Mabrouk, BSN, RN, and Issa Mabrouk, M.I.S. Based out of Cleveland, Ohio; ZORBX was originally created to provide the safest and most effective innovative and green solutions to the odor problems common throughout the healthcare industry. Since its inception, ZORBX has expanded into the automotive, home care, pet, fishing, Janitorial and carpet cleaning industries. They utilize their own research and development team with state-of-the-art odor control technologies to continually improve and create new ZORBX products. They offer a 100% satisfaction, money-back guarantee. They offer shipping deals and excellent customer service. For more information visit http://www.zorbx.com or follow them on Facebook.