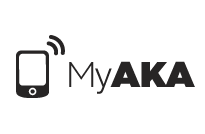 we realize that our audience is more likely to engage and interact with content which is humorous and entertaining
Los Angeles, CA (PRWEB) November 28, 2012
MyAKA, the company which provides the option to signup for a second number without the need for a second phone, recently launched an infographic as part of an ongoing marketing campaign for its privacy services. Although the company generally sticks to an informational and serious tone through its news section, it has created a campaign aimed at having fun with certain elements of social interaction in an effort to engage its audience and raise awareness of privacy issues.
The topic of the latest release is the cast of characters which a woman may encounter when attempting to enjoy a cocktail at her favorite watering hole. A link to the infographic can be found below.
http://myaka.com/creeper-who-infographic
"We take the matter of privacy and personal safety very seriously and disseminate news information as such," stated John Skorick, Founder and CEO of MyAKA.com, LLC. "Yet at the same time we realize that our audience is more likely to engage and interact with content which is humorous and entertaining while at the same time drawing attention to our privacy focus."
The company stated that they plan to continue releasing infographics in the form of a multi-part series.
MyAKA is a privacy protection service which allows a consumer to signup for an anonymous second mobile number with a local area code. The service does not require a second phone, functions just as a regular mobile number, and does not require any extra downloads, applications or Internet/Wi-Fi connectivity. MyAKA is not a forwarding service, but a two way system which protects the person's real number on incoming, as well as outgoing calls and text messages. The service also has a number of built in privacy features which are managed through the users MyAKA number via SMS messages. All of this is encompassed through patent pending technology.
MyAKA is a service built solely with the ideas of privacy in mind. MyAKA does not sell or release any information to 3rd Parties unless required to do so by law.
For more information on the company's Privacy Policies: http://www.myaka.com/privacy.html
About MyAKA.com, LLC
MyAKA.com, LLC is a Los Angeles, California based startup which provides personal privacy services through the use of mobile technology. The founders of MyAKA.com have over 14 years of experience in eCommerce and Internet Marketing, as well as more than twenty years of experience in enterprise level database and networking systems and telephony.