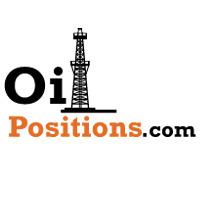 Columbus, Ohio (PRWEB) November 29, 2012
Oilpositions.com is a new website built on connecting oil and gas employers to talented oil and gas candidates. Registration for both employers and job seekers opens on Thursday, November 29th, 2012. Oilpositions.com will allow job seekers to search for oil and gas jobs, apply for jobs and upload their resume to gain the attention of employers. On the other side, employers can get the word out about their open positions by listing jobs. Oil and gas employers will also have the ability to browse resumes of those individuals actively looking to be hired. This combination provides immense opportunity for both parties to interact and connect, leading to the ultimate goal of hiring individuals in the rewarding career of oil and gas.
The U.S. unemployment rate is still high, currently at 7.9%, however the oil and gas industry continues to hire. It was recently reported in multiple news sites, including the New York Times and CNBC, that the U.S. could become the top oil producer within the next 5 years, causing more jobs to become available. This is why Oilpositions.com was established; to get the word out about these open jobs and to educate job seekers on what they can do to get hired on.
The goal of Oilpositions.com is to become the premier online oil and gas recruitment center. What makes this website different from competitors is the content that will be produced. It will be geared toward helping individuals get hired and the information provided will mainly come directly from hiring oil companies and experienced oil industry workers. The website is built on keeping things simple, from the design and navigation, to listing a job and posting a resume. When you look at some of the competitors websites you can see a lot advertisement and just overall clutter of information making it a hassle to use! We took the opposite approach and wanted to make everything as efficient as possible for those who use the services offered on Oilpositions.com.