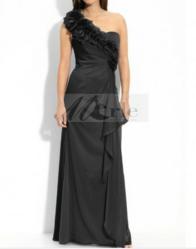 (PRWEB) November 28, 2012
On Nov. 27, 2012, Merle Dress signed a two-year contract with Hong Kong's top prom dress designer, Grace Lee, and announces it would invest more in its new styles of prom dresses 2013 series, which mainly include long prom dresses, short prom dresses, red prom dresses, and etc.
Grace Lee is considered a talent designer, and has over 10 years experience.
The designs from Grace Lee always leave people an elegant impression, and have been very hot in the current market for those who like to buy prom dresses and formal dresses online. Many of Grace Lee's designs have won some big awards in the world.
"The joining of Grace Lee is no doubt a success, even a milestone, for our company. As we know, at 5 competitors are communicating with Grace Lee, talking about joining and contract. Now, we have got a win-win result with Grace. We think we can offer customers more trendy and gorgeous prom dresses soon." Said, Donnie Terry, CEO of Merle Dress.
Donnie Terry added, "Our dresses can be divided into dresses for different occasions like wedding, homecomings, pageants, proms, cocktail and so on. At the niche of the Prom Dresses, high quality and the most up-to-date styles are the most important factors Merle Dress seeks when developing new collections."