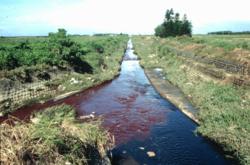 ScienceAlerts.com - Environmental Social Network
Bad Honnef, Germany (PRWEB) November 29, 2012
ScienceAlerts.com is an Environmental Social Network to discover and share scholarly content in in the basic and applied sciences of agriculture, biology, environment, forestry, geography and health. Up to now, 24,946 members have signed up and have actively contributed 1,106,053 posts to the site. The latest additions to the site are aggregated on the frontpage as well as in an Environmental Social Network RSS Feed. The new Environmental Sciences category currently features 32,743 posts partly selected from 184 scientific environment publishing sources.
ScienceAlerts.com's Environmental Category covers the external physical conditions affecting growth, development, and survival of organisms, and their management. It currently contains 32,743 posts selected from 184 scholarly environment journals. This category also provides an Environmental RSS feed which is one of the best and most popular ways of staying up to date with the latest news in this science discipline. One of the latest articles in this category features an investigation of the pollution status and the waste reusing ability in the trade village Duong Lieu/Vietnam. Duong Lieu village in Hoai Duc, Hanoi, is one of the key areas of agricultural production and food processing. Another newly included article in this category considers effective climate-change adaptation options to enhance maize production in Ghana. The authors propose a 6-week delay in sowing to offset the negative effects of potential climate change resulting in a yield increase of 8%. A second adaptation option of using a medium heat-tolerant maize variety produced substantial gains in crop yield of 30% in savanna zones.
ScienceAlerts.com's rigorous review process ensures that only relevant content is featured on the site. Since new science content is discovered in real-time, the delay between original publication and appearance at ScienceAlerts.com is usually only minutes. ScienceAlerts.com includes a search feature to retrieve specific titles or keywords from its' database. In addition, it suggests up to ten related articles for each article selected.