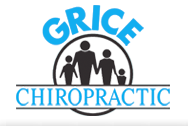 "We strive to educate our patients so they are more self-sufficient and can educate their own families," says Dr. Joe Grice.
Pittsburgh, PA (PRWEB) November 28, 2012
Dr. Joe Grice is proud to announce that Grice Chiropractic has received recognition in the Trib/Total Media 2012 Readers' Choice Awards. In this survey, voted on by readers and community members, Grice Chiropractic received the Neighborhood Award for Best Chiropractor in Mt. Washington, and Best Chiropractor in Warrendale, Mars, and Valencia. The Trib/Total Media Readers' Choice Awards are held annually to recognize the Best Community Businesses in the greater Pittsburgh area. These two recent wins by Grice Chiropractic have established them as "Best Chiropractor" for four years running.
Taking a natural approach, Dr. Grice encourages patients to focus on organic, natural solutions for their family's health care. "We strive to educate our patients so they are more self-sufficient and can educate their own families," says Dr. Grice.
Offering relief care, corrective care, as well as wellness care, Dr. Grice started his practice in Pittsburgh's Mt. Washington neighborhood 23 years ago. Then, four years ago, he opened the doors at his second location, in Mars, where he also resides. Dr Grice is fortunate to be supported by an exceptional Staff. He has 3 wonderful associates working with him: Dr Garrett Young, Dr Todd Walukiewicz, and Dr Jonathan Stein. Combined they have over 60 years of experience. Having such wonderful support by Doctors and Staff makes their clinic a special place.
The modality of chiropractic care focuses on achieving a healthy central nervous system (that, in turn, controls the systems throughout the body) through the manipulation of the spine into alignment. It is believed that overall health can be greatly impacted by ongoing chiropractic. Pittsburgh patients go to Grice Chiropractic because they know that they will get the compassionate, professional care that will allow them to achieve their optimal health. While the fundamentals of chiropractic are the same, not all Pittsburgh chiropractors are the same. The team at Grice Chiropractic takes a comprehensive approach to health care; they believe that one piece can greatly impact the overall picture. If one thinks of health like the wheel of a bicycle, all of the components that contribute to health are the spokes of that wheel. If any one of those spokes is damaged, the wheel will not work; the bicycle will not be supported. When the spokes are strong, the wheel can operate efficiently and fully support the bicycle. That is why the team at Grice Chiropractic addresses the many spokes that affect health - from nutrition to spinal adjustment - to achieve and maintain balance.
With a comprehensive list of services, from spinal decompression and massage therapy to nutrition and health care seminars, it is clear to see why Grice Chiropractic has been selected as the best chiropractor in the greater Pittsburgh areas of Mt. Washington, Cranberry, Mars, and Valencia. When all the pieces come together - nutrition, spinal alignment, emotional well being - the body is in balance; and balance is what allows people to maintain ongoing health for a lifetime.
ABOUT GRICE CHIROPRACTIC
With locations in both Pittsburgh and the borough of Mars in Butler County, Grice Chiropractic is proud to participate in most insurance plans. To learn more about Dr. Joe Grice and Grice Chiropractic, or to schedule an appointment, call 724-776-9977. Please visit their website at http://www.gricechiropractic.com, or their Facebook page at https://www.facebook.com/GriceChiropractic.