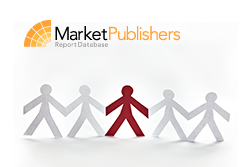 London, UK (PRWEB) November 28, 2012
What is the size of the light metal packaging markets in different Asian countries? How are the markets divided by different types of products? Which products are growing fast? How have the markets been developing? How does the future look like? What is the potential for the markets? How do the macroeconomic indicators look like?
All these key questions and other burning issues are discussed in the new market report package "Light Metal Packaging - Asian Markets Package" elaborated by Global Research & Data Services and recently published by Market Publishers Ltd.
Report Package Details:
Title: Light Metal Packaging - Asian Markets Package
Published: November, 2012
Price: US$ 12,129.00
http://marketpublishers.com/report/industry/packaging_industry/light-metal-packaging-asian-markets-package_globalresearch.html
The research report package includes light metal packaging market analyses from 24 Asian countries – Armenia, Azerbaijan, Bangladesh, China, Georgia, India, Indonesia, Iran, Japan, Jordan, Kazakhstan, Kyrgyzstan, Lebanon, Malaysia, Mongolia, Nepal, Oman, Pakistan, Philippines, Singapore, South Korea, Sri Lanka, Thailand and Vietnam.
The package examines the current standing as well as possible developments of these markets. Each study provides essential information on the overall market size, structure and dynamics as well as analyzes the light metal packaging market by product type. Moreover, the influence of macroeconomic indicators on the respective country's market is thoroughly examined, as well as accurate forecasts are offered in each market review.
Product types mentioned in each study include: aluminium boxes, casks and drums (capacity < 300 litres), collapsible tubular aluminium containers, crown corks, iron and steel cans (capacity < 50 litres), and other light metal packaging.
More Asian Markets Report Packages by Global Research & Data Services Include:

Insulated Cable and Wire - Asian Markets Package
DC Motorss and Generators - Asian Markets Package
Fruit and Vegetable Juice - Asian Markets Package
Electricity Control and Distribution Equipment - Asian Markets Package
Poultry Products - Asian Markets Package
More new market research report packages and separate reports by the publisher can be found at Global Research & Data Services page.