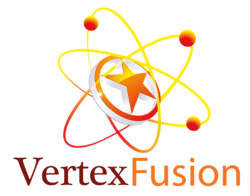 Vertex Fusion are able to offer clients a network of highly recognised and regarded Oracle implementation, support or training specialists.
London, UK (PRWEB UK) 29 November 2012
Privately owned Vertex IT Solutions, a leading Oracle Resource provider with over 16 years experience of the Oracle marketplace has produced a cutting-edge methodology aimed at providing its existing and new clients with a unique service offering, which is focused on the needs of the Oracle user community. The Vertex Fusion Alliance is due to be showcased at The Oracle User Group Conference 2012 in December.
About Vertex Fusion Alliance
Why Fusion? – As an Oracle Resource specialist, Vertex aligns its recruitment services with the Oracle Technology offering. Vertex Fusion's Director, Tony Cook commented, "we believe that the word Fusion means The merging of different elements into a union. To this end, we mean a union of services". He went on to say, "The Vertex Fusion Alliance is not only able to provide an industry leading Oracle Recruitment offering. But, due to our union with a large number of specialist consultancies we are able to offer our clients a network of highly recognised and regarded implementation, support or training specialists".
Oracle Recruitment and Solutions with a difference.
Full service Oracle Recruitment and Oracle Solutions from RFP, to Project Implementation through to Support and Managed Service.
Vertex Fusion being owned wholly by Vertex IT Solutions Ltd has put its 16 years Oracle experience into developing a niche alliance partnership with the experts in the market that can assist our customers, no matter what the business or technological need or challenge. All partners; SI's and Associates have been fully vetted and most are Oracle Partners whose employees have certified Oracle accreditation. Their acceptance into the partnership is based on strict criteria aligning to Vertex Fusion's values of Excellence of Customer Service, Integrity, Current and Cutting Edge Knowledge of Business and Technology across verticals, Successful Track Record of Delivery of Customer Solutions and agility to mobilise and adapt to customer needs. Whether the need is to recruit a Contract or Permanent Oracle resource, or to find a specialist consultancy to partner in specific Oracle Fusion work packages or the whole of the implementation, Vertex Fusion intend to be the one stop partner.
Business & Technology Offering
Oracle Recruitment:
Vertex Fusion are long established expert Oracle recruiters with an international reputation of integrity and excellent service to both customers and consultants.
With one of the most extensive network of Oracle consultants across the world. They get to know candidates and clients' organisations, to ensure a cultural fit with the company and the project objectives.
In fact, the Vertex Fusion recruitment team are more than just recruiters; they are Oracle technology, industry and business experts; they understand the impact that technology and change has on an organisation; both people and processes. This way Vertex Fusion are able to vet and map skills and experience of candidates to match exact business, technology and cultural needs.
Based on clients' cultural fit and project budgets Vertex provide onshore, near shore, landed and offshore consultants both as individuals or 'fully managed' teams.
Business and Technology Solutions
Through selected partners the Vertex Fusion alliance now offer full end to end business and technology services from RFP support, to project delivery right through to post implementation BAU support. Expert services are provided from:
PROJECT INCEPTION
Putting together an RFP, independent selection of an SI or recruitment of individual or whole project teams,
PROJECT DELIVERY
Delivery of the implementation covering Change Management, Project and Programme Management, Governance, Business Analysis, Data Migration, Reporting, Training, Testing, Reporting and Analytics to Data Warehousing, Hardware and Networks, Expertise in Localisation and niche Business Processes.
Point Release to Major Upgrades or process Enhancements
Clients are able to own the whole solution and de-risk projects by assigning specific work packages to Vertex Fusion's expert partners, or if more applicable, partners can own the whole solution.
Alternatively, Vertex Fusion and their partners can provide experts on an advisory, ad hoc or full time basis to supplement clients' existing project teams.
BUSINESS and SYSTEMS SUPPORT
Full BAU Managed Services covering application, database and environment support, application and process enhancements and infrastructure support and optimisation.
Optimisation of Licensing
Tony Cook further mentioned that "Vertex Fusion is due to launch at UKOUG 2012 in Birmingham on 3rd December, we would be more than happy to meet and discuss any details of Vertex Fusion's launch and service offering. To book an appointment with one of our consultants please call 0208 464 8000 or email us at – oracle(at)vertex-fusion(dot)com."