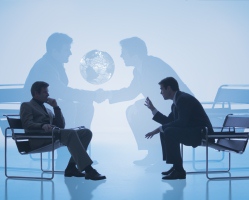 The blockbuster model, upon which many pharmaceutical companies were built... is rapidly losing relevance
London (PRWEB UK) 29 November 2012
Innovation drives the pharmaceutical industry but recently, its fading presence has been alarming. Adefemi Adenuga, GlobalData's Analyst covering Healthcare Industry Dynamics, states: "The blockbuster model, upon which many pharmaceutical companies were built and have carved a niche for themselves over time, is rapidly losing relevance."
According to GlobalData's recently published Biotech Strategy 2012 - Licensing, Collaboration, and M&A Trends report, the number of New Molecular Entities (NMEs) has decreased by about 34%, from 41 in 1997 to only 35 in 2011, while total New Drug Application (NDA) and Biological License Application (BLA) approvals by the FDA have declined by about 17.1% over the past six years.
GlobalData's new report investigates the methods used by the pharmaceutical industry to cope with these challenges. Having witnessed the completion of an average of 4,500 deals annually over the past five years, the industry is now focusing even more heavily on strategic dealmaking.
M&As, regarded by many companies as a quick fix to their dwindling revenues, innovation, and product pipeline, yielding results after a relatively short time in most cases. However, Adenuga warns that they do not come without their fair share of challenges:
"After the completion of every merger or acquisition, a seamless integration of the operations of both parties is required to enable synergy and its resultant benefits, which include scale and scope economies. Consequently, any inability to achieve this often results in increased bureaucracy and costs."
GlobalData's Biotech Strategy 2012 shows collaborations with academic institutions becoming particularly popular in the pharmaceutical industry. In August 2012, Novartis signed a research and licensing agreement with the University of Pennsylvania aimed at the development and commercialization of an experimental cancer treatment. Although collaborations are significantly cheaper than M&As, drug companies will have to grapple with the high risks and costs associated with early-stage R&D.
Partnerships are another option being employed by drug makers. This option is particularly popular among smaller biotech companies, which usually have a relatively small pool of cash for developing their pipeline. "For these companies, partnering with larger companies offers a more efficient use of their limited resources, and allows them to share the risks associated with drug development with a more capable partner," says Adenuga.
Depending on the deal, drug companies can either hit the jackpot or be left rueing their loss. However, GlobalData analysis predicts that strategic deals will continue to feature prominently in the global pharmaceuticals industry as there are only a few other options available for drug companies to grow their business. One of such options is entry into emerging markets, but even this usually requires making deals as a means of entry into these rapidly growing economies.