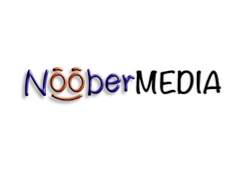 I'm assuming the logic of decision makers is that if you get enough people in a general area, like at a stadium or busy freeway, you can clutter them with ads and they will respond, appropriately. If that is their logic, they're in trouble.
Houston, Texas (PRWEB) November 30, 2012
Visit just about any website on the worldwide web and you will see it. The word 'it' being the primary word for indirect advertisement. Whether it's "Ads by" whomever or "Sponsors" or ad banners or video or pop-ups or (now) mobile ads, it's all the same, according to the CEO of a new ad search engine, NooberMEDIA. Brian Parker is his name and web advertisement is his game. "It's all just an enormous bubble. For years it's been expanding on hype and transparent analytics. Right now, the web is the place to go if you want to make money from advertising. The problem is this, that kind of logic does nothing for companies and corporations of whom combine to pay tens of billions of dollars to advertising proxies, only to not see equal results," says the 34 year-old Houston-based CEO.
NooberMEDIA is a direct advertisement search engine that allows web users to browse real-time ads from companies and corporations. Mr. Parker coined the phrases 'direct advertisement' and 'indirect advertisement' to show the stark difference between directly attempting to sell a product or service versus indirectly attempting to sell a product or service. "If you visit the most popular web destinations you will see a ton of indirect advertisement. Those websites are advertising proxies for companies and corporations. It's also happening on smartphone apps, now. It's hysteria! I'm assuming the logic of decision makers is that if you get enough people in a general area, like at a stadium or busy freeway, you can clutter them with ads and they will respond, appropriately. If that is their logic, they're in trouble," says Mr. Parker. The logic of the Noober' CEO and his senior staff is that indirect advertisement doesn't work… at least not for the kind of money that is being spent to place them. Brian thinks the strategy is strategically flawed to keep companies and corporations thinking they're "in the mainstream" when in reality they are blindly throwing money out of the window.
NooberMEDIA – which was just launched in beta on October 25th - has been busy conducting marketing studies on advertisement. Their studies have yielded remarkable conclusions. According to the data they collected, nearly 97.9% of web users have tunnel vision. Meaning, they are on the web for a purpose and are not strayed off course. For example, NooberMEDIA polled several web users, many of whom stated that they go to the mega-social platform, Facebook, to socialize, post pictures and videos, and update their profile. Just over 98.9% of those who responded said they do not click-on or even notice advertisement on the website.
"Does this speak for all Facebook users? Of course not! However, this data does speak volumes as to how indirect web advertisement is consumed. Simply put, it's not. We also asked the same about Yahoo users. We received nearly identical results. We went offline, too. We asked about roadside billboards, television commercials, and radio commercials. Almost no one pays any attention to billboards, but more people responded positively toward television commercials. Radio commercials were exclusively shunned, as though most people had forgotten that radio commercials still exist," exclaimed the CEO.
Indirect advertisement should be a hot topic, right now. In June of 2011, Vice President of Google Display, Neal Mohan, stated that the goal of Google is to build the web ads (display) market into a $200 Billion market over the next few years. This would increase the current market by nearly 500%. Mr. Parker doesn't agree with the vision. "The goal should never be to directly increase revenue through ad placement, but rather to directly increase visibility and consumption of products and services for companies and corporations. If I were Google, I would've never let that particular cat out of the bag. Why? Because it makes it seem as though you're far more worried about deepening your own pockets rather than helping others deepen theirs. If done correctly, the market will expand on its own as a by-product of productive web ads placement. Aiming to suck companies and corporations dry to the tune of a $200 Billion market probably isn't the best vision to have. And if it is, you likely want to keep that plan to yourself," says the CEO.
Brian believes this mad scramble for indirect advertisement placement is setting the worldwide web up for failure. "Soon enough, companies and corporations will start asking questions like: Why am I paying more and receiving the same or less internet-derived revenue as I was just a few years ago? How can you assure me that this is the best course of web ads placement? What are the true analytics numbers… you know, the numbers behind the numbers? When that happens, there will be a lot of finger pointing. Who knew what, when, and what adjusts were made?" says Brian.
And then there is the media. Why isn't this a bigger story than it is? Mr. Parker seems to believe it's simply too big of a game changer. Meaning, too many entities will suffer. "Well, if you visit websites for The New York Times, Los Angeles Times, CNN, CBS News, Houston Chronicle, Dallas Morning News, and even the BBC, you will see ad banners and sponsors (network ad inventories) on them. Now, ask yourself this: How many people click on those ads, daily? How many clicks are accidental? How much money is generated from those ads? And, most importantly, who is making money off of those ads? I have to believe that news media entities – almost all of which use indirect advertisement to make money - writing articles saying that indirect advertisement doesn't work would be like committing seppuku," says Brian.
Respecting their [news media entities] decision, Brian moves past that to give insight in to what the end will look like. He believes the bubble will start to reach its maximum capacity when more companies and corporations do what General Motors did just earlier this year. In May, then Chief Marketing Officer of GM, Joel Ewanick, ordered the pulling of a $10 Million ad account from Facebook. His reasoning was simple, "Facebook ads are ineffective".
"When a slew of big corporations – like the McDonald's, Burger King's, Starbucks, and Nike's of the world - start to notice that they are paying outrageously more money for the same results or flat ineffectiveness as they were a few years prior they will start putting their money elsewhere, if not back into production. I can't figure out what currently represents success for those companies and corporations, in regards to the consumption of their products and services from using indirect web ads. That's a big problem. You have to know what represents a win. Unfortunately, I think most big corporations just simply have the current financial structure to afford asking real questions, later. By that time, though, they will have been taken to the cleaners and back, a few times," exclaims Mr. Parker.
Brian also believes it will take a "Woodward & Bernstein" type of reporting duo to bring the issue to the surface. Bob Woodward and Carl Bernstein are the famous American journalists who broke the Watergate Scandal that ultimately led to President Nixon's resignation. "I think it will take some snooping around at one of the major news media entities to ultimately break this open. I envision a '60 Minutes' or 'Dateline' special in the year 2020 titled 'Half Trillion Online Ad Market Collapses: Who knew what and when?' There will be a bevy of interviews where corporate officers or senior personnel – at huge ad proxies or marketing companies - will say they are surprised. There will be those [naysayers and liberal media types] who will wonder why no real questions were ever raised by national or international news media entities. Web users will be in an uproar saying they knew it all along, but were never asked, openly, for their opinion. Funny how that works! Twitter will still be alive and chirping up a storm," says Brian.
"It will all seem so surreal. A half trillion-dollar market that falls apart, as one big corporation after another dumps indirect web advertisement. And then there will be this article from November of 2012 that predicted all of this. Mr. Parker and NooberMEDIA will get to play the role of told-you-so. It will be an Oscar-worthy role, of course!," says Brian.
"It's really not that I want to be the bearer of bad news, but if you're sitting in a boat and you see a waterfall from afar you need to either point it out for everyone to see or, unfortunately, save yourself. There's really no gray area. We, at NooberMEDIA, see this problem coming. We have created a solution called a direct advertisement search engine. Do you think we're going to be shunned or criticized by those [ad proxies, marketers, investors] who hold interest in the current set-up? Absolutely! I'm not alone, though. This isn't like discovering Area 51 or a universal cure for cancer. Heck, anyone reading this article can simply stand up – at their place of work – and go ask five to ten of their co-workers if they click-on or are interested in indirect ads like videos, ad banners, sponsors, and etc. I would be willing to bet the moon that 95% to 100% of them say no, emphatically. This isn't rocket science, people. This is a pig with lipstick. Everyone is talking about how cute it is, but no one wants to kiss it."
NooberMEDIA expects to launch their direct advertising iPhone app in late May or early June of next year.