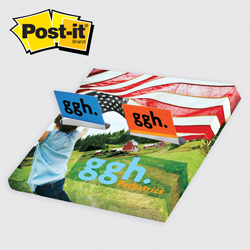 Rapid City, SD (PRWEB) November 28, 2012
The great thing about Post-it® Flags is that virtually everyone; including doctors, lawyers, teachers and businessmen and women, can find a use for them. They stick securely and remove cleanly. Post-it® Flags from Baslercoinc can be used in many different ways, including indexing, highlighting and tabbing. Baslercoinc is now offering several different dispenser options as well as different flag colors and sizes.
Post-it® Flags from Baslercoinc are the perfect take along for offsite training, meetings, seminars, tradeshows and more. The variety of colors makes them easy to see and great for color coding documents and projects. Virtually every office will have a use for Post-it® Flags, making them one of the most important promotional items available.
Baslercoinc is one of the leading suppliers of Post-it® Flags. They have many different options available which include; highlighting flags, durable filing tabs, flag pads, plastic dispensers with one or two flags and personal organizer packs with flags and Post-it® Note pads. They also offer an imprinted acrylic flag dispenser. Dispensers can be imprinted with your corporate information in one to four colors.
Imprinted flag dispensers for tradeshows or corporate giveaways are one of the fastest growing promotional markets in business today because of their cost effectiveness and versatility.
Baslercoinc products include regular and die-cut pads, cubes, flags, pens, highlighters, organizers and dispensers. Baslercoinc also provides a variety of unique options such as custom top sheet printing, alternating copy (rotating throughout the pad), second side printing, quick response on large quantity orders and custom sizes. To review additional products, visit us at http://www.baslercoinc.com