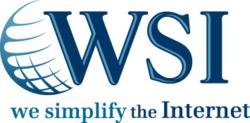 Milton, Ontario (PRWEB) November 30, 2012
WSI Milton is thrilled to announce Google's official endorsement of their search engine marketing services. Amanda Johnson, the firm's Search Engine Marketing Coordinator, successfully completed the first level of the certification process on November 17th.
Proven competency in the use of the AdWords tool is what merits the first level of Google AdWords Qualification. By demonstrating an in-depth understanding of pay-per-click advertising, including reporting and analysis, Johnson secured an exceptionally high ranking score on the certification exam. She now possesses a globally recognized stamp of approval from the company ranked 73rd on the fortune 500.
The benefits of running a pay-per-click campaign are robust. If a product or service is in a highly competitive industry, running a search engine advertisement is the only guaranteed way to secure a spot at the top of the results. They are a great way to reach consumers who are ready to buy, and they offer the manager a high degree of control and analytics to measure the campaign's success.
WSI Milton uses search engine advertising as a component of their comprehensive online marketing services for small to medium sized business clients. In addition to search engine advertising and optimization, the firm provides content writing, inbound marketing, email marketing, responsive web design, and social media services. They specialize in the home improvement and landscaping industries, as well as B2B distributors.
The team at WSI Milton has also recently been recognized by the Web Marketing Association with a 2012 WebAward for the design of home remodeling company Granite Transformations website. This award recognizes outstanding achievement in web development, and reinforces the firm's already stellar reputation and proven track record.
For more information about online lead generation, download WSI Milton's Free 10 Step Guide to Capturing Better Sales Leads Online.
WSI Milton is a subsidiary of WSI (We Simplify the Internet), the world's premier internet franchise that offers online marketing services to small and medium-sized businesses. Through applying their expertise in internet marketing, the WSI Milton team has helped numerous businesses benefit from a well crafted online presence.