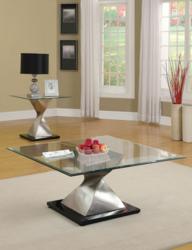 We're excited to offer free shipping on all makeup vanity tables to our customers
Orange, California (PRWEB) November 30, 2012
Orange County California based eFurnitureHouse.com announced today that it is offering shoppers free standard shipping for online orders on all glass and marble coffee tables, makeup vanity tables, marble dining tables, glass tables and bar tables.
In an effort to simplify the shopping experience, eFurnitureHouse is offering free shipping on most furniture items to customers within the continental US. The expanded free shipping policy applies to all orders, regardless of the amount or size of the dining table, coffee table or vanity table order. In addition efurniturehouse.com is now able to ship orders to most locations in Canada for an additional fee
"We're excited to offer free shipping on all makeup vanity tables to our customers", noted company spokesperson Tony Ashford.
Furthermore, eFurnitureHouse has streamed lined its order processing enabling it to reduce the processing time from 5 days to 3 business days on most items in stock. Additionally, FedEx ground and UPS are being used exclusively to deliver the shipments in a reliable and timely manner.
In anticipation for a very busy holiday shopping period, eFurnitureHouse.com has expanded its stock on most vanity tables to avoid running out of them during the busy season.
The Christmas holidays bring with them family gatherings and cocktail affairs, and there's no better way to make merry than with a fresh new look marble dining table and glass coffee table set. With the free shipping offered, shopping for one of these sets is more affordable without having to break the budget.
Whether customers shop for bedroom furniture, home office furniture, dining furniture or any type furniture eFurnitureHouse is committed to offering the consumer the best possible product at the best possible price in the shortest time possible.
EFurnitureHouse.com specializes in all sorts of home furnishings such as bedroom furniture, dining tables, kitchen table, children's beds, bunk beds, makeup vanity tables and much more.