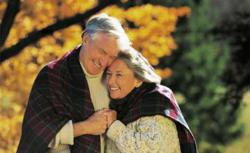 Unfortunately, not many people know about life settlements or its benefits.
Manhattan Beach, CA (PRWEB) November 28, 2012
A 2012 Conning Research and Consulting study published November 9, 2012, in relation with a survey from the Insurance Studies Institute, has stated that approximately 40% of insured seniors in 2010 were either unable to make the payment for their insurance policies or had let them lapse.
In response, industry experts have claimed that this is not a very feasible move as it will result to a significant decline in the actual value of the policy. Unfortunately, this is a reality that many seniors have to contend with. This is where life settlement comes in.
The life settlement industry was introduced during the early 1990's to strengthen viatical settlements – the latter being designed to financially help those who have been affected by the AIDS epidemic that struck the world during the 80's. However, the industry is one which not many are familiar with.
The life settlement industry aims to provide insured citizens, ages 75 years old or over, with a way to enjoy the benefits of their life insurance policies, while they are still alive. As such, policy holders can sell their insurance to life settlement companies and get more financial benefits for them – instead of just discontinuing payment or letting policies expire.
Consequently, senior citizens can use these financial benefits to enjoy the remainder of their lives, to provide for the education of their grandchildren, and many other purposes.
Steve Ingles, Managing Director of Opulen Capital, a reputed Life Settlement broker, has this to say about life settlements:
He says: "A Life Settlement is certainly the better alternative, compared to surrendering an insurance policy or just letting it expire. After all, life settlements actually give people financial benefits that are far greater than a policy's cash surrender value."
"Unfortunately, not many people know about life settlements or its benefits. For those who want to surrender their policies or are planning to discontinue insurance payments – it would be wise to consult with a life settlement expert or broker first, just so that they can weigh their options fairly," says Ingles.
About Opulen Capital
Opulen Capital is a financial services firm that specializes in Viatical Settlements and Life Settlements. With over 30 years of combined experience, Opulen Capital is among the top companies that offer sound advice to senior citizens who want products and services that are specifically tailored for their needs.
To know more about life settlements, contact Opulen Capital at (877) 678-5361 or visit their website at http://www.opulencapital.com.