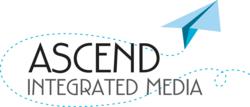 Use of tablets in the healthcare industry is increasing at a rapid rate, so it's strategic to offer the 2010 Handbook of Emergency Cardiovascular Care for Healthcare Providers in tablet format. — Eric Jacobson, vice president, media development
Overland Park, KS (PRWEB) November 28, 2012
Custom content agency Ascend Integrated Media LLC has partnered with the American Heart Association (AHA) to offer AHA's popular 2010 Handbook of Emergency Cardiovascular Care for Healthcare Providers in tablet format for iPads and iPhones via the iTunes store.
The quick-reference eHandbook includes important information and treatment recommendations from the 2010 American Heart Association Guidelines for Cardiopulmonary Resuscitation and Emergency Cardiovascular Care. It provides healthcare professionals simple, easy-to-use algorithms and drug treatments, and provides step-by-step guides and checklists to help its users perform accurate steps for quality care. It sells for $20.99 via iTunes worldwide.
"Ascend was proud to partner with AHA on this important project," said Eric Jacobson, vice president, media development. "Use of tablets in the healthcare industry is increasing at a rapid rate, so it's strategic to offer the handbook in tablet format. In fact, according to Manhattan Research's 'Taking the Pulse 2012' study, 50 percent of physicians specifically use an iPad for professional purposes."
About Ascend Integrated Media: Ascend Integrated Media LLC is a custom media agency that specializes in custom publishing, trade show and event publishing, custom content creation and content integration. Headquartered in Overland Park, Kansas, the agency celebrates its 30th anniversary this year. Ascend Integrated Media is uniquely positioned to work with associations, nonprofits, government agencies and companies to develop and produce brand-enhancing communications products. The company engages on behalf of the client to create, produce and distribute print, digital and mobile content associated with marketing, branding and social media initiatives.
Ascend's suite of fully integrated products and services includes print and digital magazine publishing, newspaper publishing, newsletters and eNewsletters, membership directories, product buyers' guides, exhibit guides, city guides, maps, annual reports, hotel door-drop services, advertising/sponsorship/exhibit sales representation, patient education information, website design and management, smartphone mobile app development, iPad/tablet publishing as well as social media account management, targeted text/SMS services and QR code programs.
About American Heart Association: American Heart Association's mission is to build healthier lives, free of cardiovascular disease and stroke. AHA receives the majority of its funding from individual donors. Foundations and corporations donate as well, and fund specific programs and events. Strict policies are enforced to prevent these relationships from influencing the Association's science content. Financial information for the American Heart Association, including a list of contributions from pharmaceutical companies and device manufacturers, is available at http://www.heart.org/corporatefunding.