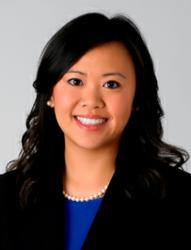 Louisville, Kentucky (PRWEB) November 29, 2012
Bingham Greenebaum Doll LLP is pleased to announce that attorney Jennifer Y. Barber has been appointed to serve on the Kentucky Bar Foundation, Inc.'s(KBF) Board of Directors.
"We are proud that Jennifer has been appointed to the board of directors for this great foundation," said Phil Scott, Co-Chairman of the firm. "We are pleased that the Kentucky Bar Foundation recognizes Jennifer's efforts in the industry. I am confident that she will strive to serve the foundation as well as she has strived for legal excellence in client service for Bingham Greenebaum Doll LLP."
The KBF is a nonprofit organization which serves as the charitable arm of Kentucky's legal community and is committed to promoting justice and legal education across the state. The foundation seeks to advance the administration of justice through grants to programs and projects. With a grant history totaling over $2,000,000, KBF has maintained a rich tradition of giving in the state of Kentucky. For additional information regarding the KBF, visit http://www.kybar.org/57.
Barber is a member of the firm's Tax and Finance Practice Group. She concentrates her practice in taxation, focusing on state and local tax controversy/litigation, economic development/incentives and governmental affairs. She currently serves as a board member for the Louisville Bar Association Board of Directors. She also serves as Chair for the Kentucky Bar Association's Tax Section and as a committee member for the Kentucky Chamber of Commerce Tax Working Group. Barber is a 2011 recipient of the Business First of Louisville Forty Under 40 Award.
She received her bachelor's degree from the University of Kentucky and her law degree from the University of Kentucky College of Law.
###
Bingham Greenebaum Doll LLP is a progressive business law firm with nearly 250 professionals serving regional, national and international clients. For more information, visit http://www.bgdlegal.com.