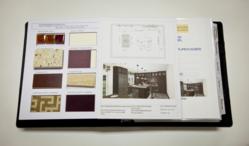 Improve the value of your property, one space at a time.
Riverside, IL (PRWEB) November 28, 2012
The interior architecture and interior design firm Braun Design, Ltd. will merge with and become MyDesignerOnline.com in June 2013. After 18 successful years in the Chicago interior design market, Braun Design, Ltd. will adapt to the changing times and merge with MyDesignerOnline.com to become an online source for interior design services.
The internet is the basis for how MyDesignerOnline.com works. Clients upload dimensions, photos and goals for their interior design project, among other details, through the MyDesignerOnline.com web site. A complete presentation is delivered to their computer through a secure web site page link, in addition to the complete presentation being received in hard copy form.
Braun Design, Ltd. is being reinvented to provide interior design services faster and more economically through MyDesignerOnline.com.
About MyDesignerOnline.com and Maura Braun, Principal and Lead Designer
Maura Braun, IIDA, MFA, created MyDesignerOnline.com to provide online interior design presentations and services for interior design projects at a fraction of the cost and time involved with a traditional interior design firm. Maura is a licensed interior designer. 2012 is her 24th year in the interior design industry. 18 of these years have been served as President of Braun Design, Ltd., serving the high end residential interior design market. Maura believes that improving the interior environment will promote productivity and growth.