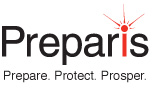 Atlanta, GA (PRWEB) November 29, 2012
Preparis, an innovative emergency preparedness company based in Atlanta, Ga., is launching a free winter storms preparedness webinar for business leaders and decision makers on Thursday, Dec. 13, from 2 p.m. to 3 p.m. EST.
The webinar, entitled "Preparing for Winter Storms: Applying Lessons from Hurricane Sandy," will teach attendees how to protect their organizations during inclement winter weather by drawing from emergency preparedness procedures utilized during Hurricane Sandy. Bryan Hill from Preparis and guest presenter Henry Margusity from AccuWeather.com will describe the resources and tools that businesses can use to manage unexpected events and will provide attendees with an overview of the 2012 – 2013 winter storm outlook.
Hill is an emergency preparedness industry expert who was one of the first individuals to receive a Graduate Certificate in Disaster Management from the University of Georgia's Institute of Health Management and Mass Destruction Defense. Margusity is one of the nation's leading severe weather experts, with over 28 years of experience in meteorology. After the winter storms preparedness webinar, Hill and Margusity will follow the presentation with a question-and-answer session, enabling business leaders to ask specific questions about emergency preparedness and business continuity planning when preparing for winter storms.
"We are thrilled to have a representative from AccuWeather.com join us to provide business leaders with a comprehensive range of emergency preparedness insights that can keep their businesses and employees safe during the winter storm season," said Nate Kristy, Vice President of Marketing at Preparis. "Hurricane Sandy not only devastated parts of the Northeast United States, the Mid-Atlantic and the Caribbean, but caused billions of dollars in damages and business interruption losses. We can learn from this disaster by leveraging real-world preparedness initiatives utilized during this crisis to develop a lasting culture of preparedness within our organizations."
To register for Preparis' upcoming winter storms emergency preparedness webinar, please click here. Inquiries for the "Preparing for Winter Storms" question-and-answer session can be submitted in advance to webinars(at)preparis.com or via Preparis' Twitter page. Space is limited, so interested parties are encouraged to sign up as soon as possible.
For more information about Preparis, or to learn more about preparing for winter storms by leveraging the company's comprehensive suite of emergency preparedness, crisis management and business continuity planning tools, please visit http://www.preparis.com. To learn more about AccuWeather.com or to view a winter storm forecast in your area, please visit http://www.accuweather.com.
About Preparis
Preparis offers a comprehensive subscription-based workforce preparedness platform and system that delivers notifications, expert information, response protocols and crisis training to businesses and employees. The company's programs are designed to help businesses build a capable crisis team, utilizing Preparis' proprietary "Read, React, Recover" methodology. This methodology ensures teams are equipped to make good decisions and communicate effectively in the event of any crisis or disaster. For more information about Preparis, please visit http://www.preparis.com.