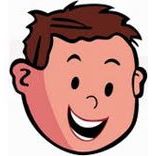 Las Vegas, Nevada (PRWEB) November 29, 2012
New Years is one of those holidays that everyone looks forward to but few can remember once it's passed. This year, Casino Boy of CheapoVegas.com will be getting sloppy at one of the many Las Vegas New Years concerts. After all, if you're going to end this year with a few bad decisions in Vegas, might as well have a kickass soundtrack.
1. The Black Keys: Get the Magic Potion ready: The Black Keys are the hottest thing to come out of Ohio in the last 10 years (sorry, LeBron) and the duo is headed to the Hard Rock Hotel and Casino in Las Vegas for a New Years show that's sure to rock. The group's newest album, El Camino, has taken the country by storm and The Joint at the Hard Rock is about to get washed away too as beers, shots, champagne and the like will be steadily flowing all night. Casino Boy can't think of a better compliment to some bubbly than a little bluesy garage rock. Tickets for The Black Keys New Years concert start at $95.
2. Nicki Minaj: Is Nicki Minaj taller when she sits down? Solve the mystery at Pure nightclub at Caesars Palace this December 31st. Pure isn't Casino Boy's most favorite Las Vegas nightclub, but it's a small place where rubbing bodies is as common as clothing them (or unclothing them, if that's more your thing) and that's generally alright with everyone. Pre-sale tickets to get in to see Nicki Minaj are going for $50 for women and $100 for men, and since you need to be 21 or older to get in, prepare your liver for the worst!
3. Lil Jon: Is there anybody better to celebrate New Years with than Lil Jon? The answer is obviously no. Lil Jon will be at Tryst nightclub at the Wynn Las Vegas to ring in the New Year with anyone who will join. Partying on New Years is all about one thing: getting as "crunk" as possible! Therefore, it follows that those not down with following shots with more shots should probably find a tamer party. Rage with Lil Jon at Tryst Las Vegas for a cool $199.
4. Red Hot Chili Peppers: The 90s are quickly becoming a speck in the rear view mirrors of life, but it's not too late to party like it's 1999. The Red Hot Chili Peppers have been around for a while; honor their tradition of good music by cracking a ceremonial cold one at The Cosmopolitan when the Los Angeles band takes the Las Vegas stage for New Years. The Chelsea at The Cosmopolitan is a ballroom venue with plenty of bar space and great acoustics... throw in a little "Dani California" and what more could you want? General admission tickets start at $150 for the Red Hot Chili Pepper in Vegas show.
5. J. Cole: Being affiliated with hip hop legend and business mogul Jay Z must be humbling... but don't be fooled: the only thing humbling about this New Years party in Vegas will be the morning after. J. Cole will be spitting bars and hanging out at TAO nightclub at the Venetian for New Years alongside DJ Ross One. Entry into TAO Las Vegas for the J. Cole New Years celebration runs at $125.
Las Vegas is a destination for rowdiness all year, but it's at the end of the year when Sin City gets the hottest. The best way to welcome in the New Year is with good friends, great music and yes, plenty of beer. Luckily, Vegas has plenty of all three.
About CheapoVegas.com:
CheapoVegas.com is the go-to website for travelers looking to save as much money as possible in Las Vegas without sacrificing any rowdiness. CheapoVegas.com offers deals on hotels, shows and deals and holds nothing back when it comes to the best and worst of Las Vegas.