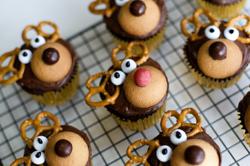 Upload your favorite holiday recipe and win!
Asheville, NC (PRWEB) November 29, 2012
The HomeSource Design Center is holding a holiday recipe contest and the winner will receive a $100 gift certificate to Chestnut, Asheville's new Gourmet Restaurant located on Biltmore Ave.
Enter to win the Holiday Recipe Giveaway by visiting The HomeSource Design Center's Facebook Page. First, Click "Like" on the Page. Second, Click on the Holiday Recipe Contest Tab, located next to the Photos Tab. Third, Enter your name and follow the form promptings to upload a picture of a favorite Holiday Recipe along with the recipe or link to the recipe. Recipes will be featured on The HomeSource Design Center's Facebook and Pinterest profiles throughout the month of December.
The HomeSource Design Center is searching for your favorite Holiday Recipes this December. The contest will run from December 1 -31. Have a memorable family treat or new creation you are willing to share? Upload through Facebook for a chance to win dinner from the Design Center.
Winner will be announced January 2, 2013.
About HomeSource Design Center
The HomeSource Design Center incorporates the entire home building and remodeling process all in one convenient location; providing you with a team of experts to guide you through the process: from products to design, and functionality to the finishing touch. Located off of Charlotte Street in Asheville, support your local source for all your home remodeling or construction products.