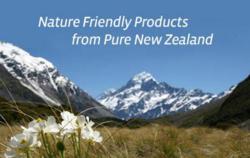 ...grown in unpolluted clean alpine pastures, clear natural spring waters and crisp mountain air.
(PRWEB) November 29, 2012
Ecowool's John Collyer is urging people to get in early this Xmas and get their shopping done at Ecowool by going on line at http://www.ecowool.co.nz. Ecowool's environmentally friendly products are made using nature's finest raw materials from pure New Zealand. John is keen to showcase their customer commitment with their free worldwide shipping and gift wrapping. Customers can shop and pay in the currency of their choice and there is no minimum order value. Add to this the fact that shopping on line is private and secure and satisfaction is guaranteed with their 'no quibble guarantee' policy. If their customer is not 100% satisfied with their purchase, Ecowool will refund the full cost of the goods when returned within 30 days of receipt of purchase.
At Ecowool they are passionate about sheepskins. Their rugs are pure sheepskin and they guarantee that they're of the finest quality. The team at Ecowool are specialists and have been selling the best of New Zealand sheepskin and woollen products for over 20 years. In that time they have served thousands of satisfied customers from all over the world.
John likes to give his customers a choice so they also stock Bowron and Windward rugs. Ecowool sheepskin rugs are super soft, natural and warm creamy white and are available in a range of other great colours. They are environmentally friendly and we can assure every stage of their supply and tanning process. Bowron and Windward sheepskin rugs, both world renowned quality brands, are produced using similarly exacting methods and a slightly whiter shade of fleece.
Ecowool not only stock sheepskin rugs but also sheepskin boots and a variety of other sheepskin NZ made products. Possum fur is also very popular and Ecowool stock a great variety of possum fur products.
It is time to go online to view their exciting range of the finest quality wool clothing and knitwear, where there is woollen clothing to suit every taste. See contemporary styles from the latest collections plus timeless classics that will never go out of fashion with men's and women's knitwear, plus a huge election of wool hats, socks, scarves and gloves to choose from.
Ecowool are passionate about the products they sell and they strive to offer quality products made using nature's finest raw materials from pure and untouched New Zealand, grown in unpolluted clean alpine pastures, clear natural spring waters and crisp mountain air. Add to this an approach to service based on New Zealand's famous Kiwi friendliness and efficiency and it can be seen why repeat customers account for nearly half of all their business.