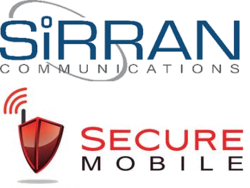 Security and Interoperability between public and private networks has hampered government agencies and first responders since the first mobile phone. SiRRAN and NPS are actively working to resolve these problems
Washington, DC (PRWEB) November 30, 2012
In a continuing relationship between SiRRAN Communications and Navy Postgraduate School (NPS), SiRRAN was invited by the Cebrowski Institute to present to faculty and students at NPS the latest technologies helping to solve one of the oldest riddles in government communications – how to create an environment in which secure communications can interoperate with public networks, tactical and emergency responder networks, and even international missions. "Security and Interoperability between public and private networks has hampered government agencies and first responders since the first mobile phone. SiRRAN and NPS are actively working to resolve these problems." said Robert Koldys, Managing Director of SiRRAN Communications.
The Public Sector has made considerable progress in the use of wireless communications over the past decade, recognizing the problems with proprietary systems with limited interoperability capabilities. The Department of Defense (DOD) and Homeland Security (DHS) are exploring the use of new applica¬tions based on cellular technologies with the increase in bandwidth and proliferation of smartphones and tablets. However, until now Government users have not always able to realize the full benefit of these new applications and devices given that they are typically operating in a non-secure, silo-based architecture, limiting full interoperability and critical information flow.
SiRRAN Communications is a recognized leader in the development and deployment of secure mobile networks; including the publicly available Secure Mobile service, Secure Mobile Server for government, and an extensive range of GSMnet and LTEnet tactical and Emergency Responder wireless communications infrastructure products that allow rapid deployment of secure and non-secure cellular solutions.
The mission of the Navy Postgraduate School is to provide high-quality, relevant and unique advanced education and research programs that increase the combat effectiveness of the Naval Services, other Armed Forces of the U.S. and it's partners, to enhance national security.
SiRRAN is a unique telecommunications company in the development, manufacturing and deployment of secure and tactical cellular solutions, wireless unified communications infrastructure and innovative secure IP-based mobile voice and data applications; including the exclusive SecureMobile global encrypted service with patented "Always Secure Calling" hybrid technology. As a leading software provider, SiRRAN's secure voice communications products and software solutions are successfully deployed within commercial, military, first responder and government entities worldwide.