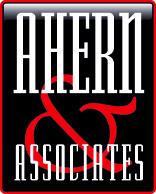 Legislation within the federal government will continue to put more capital constraints on trucking companies for growth. However, at the same time, companies that position themselves properly will experience a substantial rate of return in 2013
Phoenix, AZ (PRWEB) November 29, 2012
When many transportation company owners face the end of their career, they are often times distraught and confused as to how to properly exit their company without an immediate sell off. Additionally, since many owners have started and operated the business for many years, they have a strong emotional attachment and wish to see their legacy continue after the sale of their business.
Having heard this quandary from dozens of his clients, Andy Ahern, CEO of the nation's top transportation management and consulting firm, Ahern and Associates, Ltd., has developed a never-before-seen program which fulfills business owner's desire for cash flow, while providing a road map to a secure future.
To address this issue, Ahern has partnered with several companies who are willing to buy a portion of the business now, and with a predetermined formula, also purchase the owner's balance of stock at sometime in the future. This ingenious new program provides the company with an immediate injection of working capital, access to additional infrastructure and top tiered management talent to further grow the business well beyond the owner's exit.
This new program is an ideal fit for light asset companies with minimum revenues of $20MM and up.
Ahern, a nationally recognized leader within the transportation industry forecasts 2013 as an especially challenging year for the transportation industry, but also opportunistic for those owners who plan their business properly.
"A shortage of drivers is going to continue," says Ahern. "CSA and Hours of Service are going to continue to hamper the industry. Legislation within the federal government will continue to put more capital constraints on trucking companies for growth. However, at the same time, companies that position themselves properly will experience a substantial rate of return in 2013."
About Ahern & Associates, Ltd.:
Ahern and Associates is North America's leading trucking and transportation management consulting firm. The skilled consultants at Ahern and Associates specialize in mergers and acquisitions of trucking and logistics companies as well as the restructuring and evaluation of existing carriers that seek to increase operating efficiency and improve profitability. Since 1987, Ahern and Associates has aided hundreds of buyers in the acquisition of trucking and logistics companies throughout the U.S. and Canada as well as assisting many transportation and logistics companies in reducing their overall operating costs and increasing their profitability. For more information, please call 602-242-1030 or visit http://www.Ahern-Ltd.com
XXX
Business contact:
A.W. Ahern
602-242-1030
Media contact:
Jason W. Jantzen
Phoenix Marketing Associates
http://www.PhoenixMarketingAssociates.com
602-282-0202