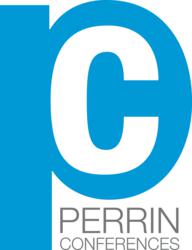 Berwyn, PA (PRWEB) November 29, 2012
Julie R. Evans, Esq., Wilson Elser Moskowitz Edelman & Dicker LLP, and Perry Weitz, Esq., Weitz & Luxenberg P.C. co-chair the conference Litigating Asbestos Cases in Today's Environment - Featuring Insights from the Bench: The Judicial Perspective, featuring six New York judges providing insider perspectives on top issues affecting both sides of the bar in asbestos litigation. In addition, the influential and distinguished Kenneth R. Feinberg, Esq. of Feinberg Rozen, LLP joins the conference offering his perspective on "Mastering the Art of Asbestos Claims Coordination and Mediation – The Role of the Special Master."
Mr. Feinberg's distinguished career includes serving as the Special Master of the Federal September 11th Victim Compensation Fund of 2001, the BP Funds Claims Administrator following the 2010 oil spill in the Gulf of Mexico, the Fund Administrator for the Hokie Spirit Memorial Fund after the tragic shootings at Virginia Tech, and as Special Master in Agent Orange, asbestos personal injury claims, and litigation involving the Dalkon shield. Mr. Feinberg has been appointed to two presidential-level commissions and has had a distinguished teaching career as an Adjunct Professor of Law at Georgetown University, the University of Pennsylvania, Columbia University, New York University, and the University of Virginia.
The featured Judges Panel is moderated by Hon. Sherry Klein Heitler, Administrative Judge of the Supreme Court of New York County, who will direct a discussion on her colleague's insights into the critical trends affecting today's asbestos litigation environment. The judicial panel includes:

Hon. Richard T. Aulisi, Fulton County Supreme Court, Johnstown, NY
Hon. Barbara Jaffe, Supreme Court of the State of New York, Civil Term, New York, NY
Hon. Joan Madden, Supreme Court, Civil Branch, New York County, New York, NY
Hon. Saliann Scarpulla, Supreme Court, Civil Branch, New York County, New York, NY
Hon. Martin Shulman, Supreme Court Appellate Term, First Department, New York, NY
The panel, "The Intersection of Bankruptcy Trusts and the Tort System," features two national top plaintiff and defense attorneys, Lisa Nathanson Busch, Esq., Weitz & Luxenberg, P.C., and Erich Gleber, Segal McCambridge Singer & Mahoney,Ltd.
For more information about the event and to register, visit wwwPerrinConferences.com.
Perrin Conferences sets the precedent in legal conferences. The conference company currently hosts three of the nation's largest Asbestos Litigation conferences involving plaintiff and defense, with over 450 attendees including renowned in-house counsel, plaintiff and defense attorneys. Perrin Conferences delivers meaningful agendas for all legal conferences and outstanding business networking opportunities. For more information, please visit http://www.PerrinConferences.com or contact Lynnsey Perrin Hee at 610-804-6165.