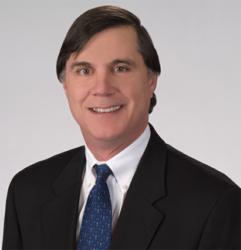 Whether the problem is a bad tax surprise or a business consideration, the Rescission Doctrine is available regardless of the reason for wanting to undo the transaction
Atlanta, GA (PRWEB) November 29, 2012
It is time to review the significant transactions of 2012. If circumstances have changed or if a mistake was made, there is still a chance to fix the problem. It is the time of year when unexpected tax or business answers to completed transactions are being discovered. In many cases there is an opportunity to unwind those transactions before year end for income tax purposes as if they never happened. The Rescission Doctrine allows transactions to be ignored if they are undone before the end of the taxable year in which they occurred. While this doctrine has been around for a very long time, it is often overlooked.
"Whether the problem is a bad tax surprise or a business consideration, the Rescission Doctrine is available regardless of the reason for wanting to undo the transaction", Jeff Eischeid explains.
There are two basic principles, as outlined in several recently issued private letter rulings, that must be followed to perfect a rescission. Both the original transaction and the unwinding of that transaction must occur in a single tax year, and every party to the transaction must be returned to the status quo, i.e., put back where they were before the original transaction. Executing a rescission can be quite complex and it is advisable to contact an experienced CPA such as Jeff Eischeid.
The rescission doctrine can be used to solve a wide assortment of problems. For example, in recent private letter rulings IRS has applied the same-year rescission doctrine to allow tax-free reversals of transactions such as the merger of a subsidiary into a parent, the sale of equity interests in an S corporation to disqualifying shareholders, the merger of a target into an acquiring corporation, the conversion of a partnership or LLC into a corporation, and the cancellation of debt in exchange for equity.
Unfortunately the usefulness of this valuable tool may be coming to an end. In Revenue Procedure 2012-3 the IRS announced that it is studying the question of whether a completed transaction can be rescinded for federal income tax purposes and will not issue additional private rulings until the issue is resolved through publication of regulations or other public guidance. Hopefully the rescission doctrine will remain in the tax practitioner's bag of tricks after further guidance from IRS.