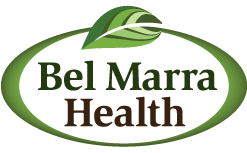 This information may also decrease the incidence of emergency visits to the hospital and ultimately, lower the need for aggressive treatment of the disease.
Toronto, ON (PRWEB) November 30, 2012
Bel Marra Health, well known for offering high-quality, specially formulated vitamins and nutritional supplements, supports a recent study that outlines how certain parts of the feet may serve as a reliable indicator for early signs of rheumatoid arthritis.
According to a recent medical report, the features of the feet may serve as a reliable indicator for signs of rheumatoid arthritis at its early stages and the condition of an individual's immune system. For example, the ankle is composed of several joints and generally responsible for the stability of the body while standing upright. Any signs of stiffness, swelling, and pain in the ankle may thus indicate that this foot area may need emergency treatment in order to prevent further deterioration.
The report presented the findings involving approximately 100 individuals with rheumatoid arthritis, who were interviewed in terms of foot symptoms during their earlier stages of the disease. The results of the study showed that the earliest symptoms of foot problems involved the ankle, followed by the forefoot. Years after, these individuals also experienced pain and stiffness in the hindfoot and midfoot. The study participants also admitted that they used insoles as primary treatment of the pain they encounter in their feet. The report also showed that aside from early foot problems, these patients also presented higher body weight and thus it is possible that the rheumatoid arthritis development was faster due to this specific body feature.
This recent medical report provides a direct proof that certain foot features could serve as indicators of an impending disorder, such rheumatoid arthritis. The findings of this report may guide physicians and patients on how to care for their health, even based on the simple experiences with their feet. Recognizing the earliest symptoms of this joint disorder may also decrease the chances of accidents during movement, which often result in emergency visits to the hospital.
Spokesperson for Bel Marra Health Dr. Victor Marchione says, "Rheumatoid arthritis pertains to a chronic disease involving the immune system, in which joints undergo inflammation, thus causing pain and stiffness. People with rheumatoid arthritis generally find difficulty in performing simple movements that involve the joints, such as walking, standing up, and sitting down."
This condition has also affected individual performance at work or school, thus prompting the medical field to identify an effective treatment for rheumatoid arthritis. Having this inflammatory condition affecting the joints may also be responsible in certain emergency visits to the hospital, especially when a person suffers from a decreased ability to operate a motor vehicle or machine.
Based on the severity of rheumatoid arthritis and its association with emergency medical treatments due to accidents, health groups and researchers have looked into specific signs and symptoms that could be detected at an early stage. Using this information, people who are at a higher risk of developing rheumatoid arthritis may thus be educated on how to maintain their healthy bodies at an earlier age and possibly prevent the development of this immune system-related inflammatory disease.
CEO of Bel Marra Health Jim Chiang says, "This information may also decrease the incidence of emergency visits to the hospital and ultimately, lower the need for aggressive treatment of the disease."
(SOURCE: "National Institutes of Health", Foot Problems in a Group of Patients with Rheumatoid Arthritis: An Unmet Need for Foot Care, Oct 4, 2012)
Bel Marra Health is the maker of "Liver Rescue" a high-quality nutritional supplement designed for liver health in formulations designed to address this specific health concern. All ingredients are backed with scientific evidence. Every product is tested for safety, quality, and purity at every stage of the manufacturing process. Furthermore, Bel Marra Health products are produced only in Health Canada approved facilities, going that extra mile to ensure our health conscious customers are getting top quality products. For more information on Bel Marra Health visit http://www.belmarrahealth.com or call 1-866-531-0466.