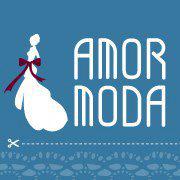 (PRWEB) November 29, 2012
Last week, Amormoda, a wedding dress online store, announced its multi-lingual platform, and started its wedding dresses promotion. Now, Amormoda extended the promotion until Dec. 31, 2012.
"The reason is that our multi-lingual platform is brand new, and it needs time to let all old customers informed. Furthermore, it will take a long time for new customers to accept us. So, we decided to extend the promotion, and hope more people can know our brand, Amormoda, through such a promotion," said Eason Chen, CEO of Amormoda.com.
The promotion is for the holiday shopping season, targeting all people, including those non-online shoppers, hoping to persuade them to move from shopping carts to computers. Amormoda.com is staging a promotion selling nearly three thousand of wedding dresses at half-price, and shoppers could save up to 80% on their purchases.
This year, many wedding dress online suppliers launched all kinds of eye-catching promotions. When talking about whether the frequent promotions may over-consume consumers' buying capacity, Eason Chen said, "A price war targeting home appliances may overstretch consumers' capacity because they don't buy goods of this kind frequently, but products like clothes, electronics and the like will be just fine."
About Amormoda.com
Founded in 2008, Amormoda.com is a leading online store that offers wedding dresses, bridesmaid dresses, prom dresses and other special-occasion dresses. The store has a group of designers who create elegant designs for customers all over the world. All dresses from Amormoda.com are FREE Shipping.