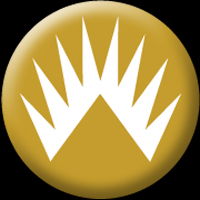 I'm delighted with the response to the competition, by the fact that it has received such industry support, and by the fact that it stands a real chance of boosting the careers of some very capable writers. (Philip Gladwin, founder)
Brighton, E. Sussex (PRWEB UK) 29 November 2012
Screenwriting Goldmine has announced the winner of its first international screenwriting competition.
The winning entry 'Once in Royal Bradford City' is by Matthew Coombes, who lives in South West London. His feature length film script was judged by a panel of film and television industry experts to be the best among nearly 500 entries.
The runners up in the competition are

2nd Prize : Patrick Ryan of Dublin for 'Darkness on the Edge of Town'
3rd Prize: Charles Inge of London for 'Bad Air'
Runners up: Susan Everett of Leeds for 'Snakes and Lovers' and Brian MacEvilly of Dingle, County Kerry, for 'Song of the Lost Sister'
Matthew now has the opportunity to meet with producers and commissioners to discuss his winning script. He started out as an actor, but now wants to develop his skills as he starts to forge a career in writing.
In addition to industry meetings, Matthew has won £500 cash, a weekend course at the prestigious Raindance Film organisation, leading edge screenwriting software, a subscription to the IMDB Pro movie database, and the complete Screenwriting Goldmine audio book package.
Matthew was delighted to have written the winning script. He says 'Once in Royal Bradford City' is a film script that looks at the relationship between a young Muslim boy and a 60-year old widowed choirmaster. Set in Bradford it aims to tell a contemporary tale of faith and relationships today.
"This competition has been very exciting… I wanted my script to be seen and read. That was the main appeal of the competition… big hitters were going to read it if it got through to the finals."
And who knows, we may just see 'Once in Royal Bradford City' on our screens one day.
In an industry that is notoriously difficult to enter, and with judges coming from the BBC, ITV, C4, independent production companies and the Raindance Film Festival, the competition has given aspiring new screenwriters the opportunity to have their work read by professionals who have many years' standing in the industry - and who have considerable influence.
Philip Gladwin said: "Reading the hundreds of entries has been an incredible privilege, and tremendous fun. Thanks go to our sponsors Final Draft and Raindance whose generous help made the contest possible. I'm delighted with the response to the competition, by the fact that it has received such industry support, and by the fact that it stands a real chance of boosting the careers of some very capable writers. We will be launching the 2013 contest in January, so writers who are interested should keep their eye on our screenwriting contest site."
Notes for Editors
Entries for the first Screenwriting Goldmine Competition for New Writers had to be submitted by July 12th. Screenplays had to be between 45 and 120 pages in length, and written in English. Nearly 500 entries were submitted from around the world. The competition was open for all new writers over the age of 18, whether or not they had had work accepted by film or television producers, providing they had not have earned more than £12,000 in the past five years from television or film. Sponsorship came from Final Draft Screenwriting Software and the Raindance Film Festival.
The prize winners are:
First prize: Matthew Coombes for 'Once in Royal Bradford City'. This script looks at the relationship between a young Muslim boy and a sixty year old widowed choirmaster. Set in Bradford it aims to tell a contemporary tale of faith and relationships today. Matthew is originally from Bristol, but now lives with his young family in Twickenham, south west London. He has been an actor, but now is striving to forge a career as a writer.
Second Prize: Patrick Ryan for 'Darkness on the Edge of Town',"a drama with western overtones set in contemporary rural Ireland. It tells the story of Cleo Callahan, a teenage sharpshooter who decides to avenge the death of her estranged sister after she is found murdered in a public bathroom. Unknown to Cleo, her best and only friend Robin O'Riley is the killer she's hunting. The theme of the story is the dependency of vengeance. Patrick now lives in Dublin, but is originally from Essex via County Kerry. He produces creative and promotional videos and media content.
Third Prize: Charles Inge for 'Bad Air'. As Charles describes it: "Young newlyweds inherit a small farm in the middle of nowhere. They arrive full of hopes and dreams, but quickly discover that Nature can be a real mother." Charles says "Bad Air is based on a location I once came across; a small deserted shack in the middle of an empty plain. It was the windiest place I had ever been, and I tried to imagine what it would be like to live there, with the wind constantly buffeting you. The location is the real character of the piece." Charles lives in London and has worked as an advertising professional for 25 years. He comments: "For me the real prize has been getting my script read by such a brilliant and varied panel of judges. That is something no amount of money can buy. "
Runners Up:
Susan Everett 'Snakes and Lovers', is a romantic comedy thriller - with sex, snakes, and small children! It's about a frazzled wife who has to fight for more than just her marriage when her husband's fling with a sexy snake importer pulls them both into a dangerous world of psycho boyfriends and illegal, deadly snakes. Susan lives in Leeds, and is a freelance writer, script editor and tutor. She currently teaches a module on the English Degree course at Huddersfield University.
Brian MacEvilly 'Song of the Lost Sister'. This is a battle for survival set in two worlds: civilization and the wild. When a maverick feminist entrepreneur finds herself trapped in a remote village, she has only one way out – across a dangerous mountain pass – and only one man who can guide. Unfortunately he's her worst nightmare: an untamed masculinist straight out of the old West. It's a study of gender relations in an age when the emerging power of women meets the growing awareness of 'men's issues'- and their relationship to the problems of a violently troubled planet.
The judging panel comprised:
Paul Ashton – Development Producer, BBC Writers' Room
Matt Bouch – Independent Producer (including 'My Fat Mad Teenage Diary', 'Being Human' and 'The Sarah Jane Adventures').
Elliot Grove – Founder and Head of the Raindance Film Festival
Steve Matthews – Producer, Octagon Films and guest lecturer at the Tisch School of Arts, NYU, and an external examiner for Bournemouth University's Screenwriting degree course.
Julie Press, Literary Agent at Macfarlane Chard Associates
Fraser Robinson – freelance scripted development, specializing in sourcing, acquiring, packaging and commissioning dramatic projects suitable for international co-production. Previous clients include BBC Worldwide, NBCUniversal, MTV and the Canadian Broadcasting Corporation. He is currently consulting for ITV Studios Global Entertainment.
Ben Stoll – Head of Drama Development, C4
Julia Walsh – Head of Drama Development, ITV Studios
Philip Gladwin, founder of Screenwriting Goldmine and professional screenwriter and script doctor.
Screenwriting Goldmine was created by Philip Gladwin, a professional screenwriter/editor for over 17 years. He set up Screenwriting Goldmine to share the experience and insight that he has gleaned through working as a professional writer for television, radio, theatre and the media.
His downloadable screenwriting guide offers a practical step-by-step guide to writing a screenplay using his tried and trusted methodology gained working on shows such as 'Casualty', 'The Bill', "Holby City" and "Grange Hill". He wrote two episodes of the Lynda La Plante's 'Trial & Retribution', and 'The Sarah Jane Mysteries'. His latest radio play, 'Mad Girl', was broadcast on radio 4 on November 20, 2012.
Contact Philip:
Email: info (at) screenwritinggoldmine (dot) com
Phone: 01273 906 145
Skype: screenwriting_goldmine