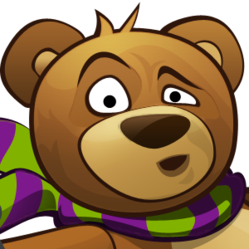 (PRWEB) November 30, 2012
GamesPub Ltd. is confident that, in this new location and under new name, the company will continue to offer top notch gaming experience and provide a unique opportunity to enjoy free full version games to its multitude of existing users and new users alike.
GamesPub Ltd is very pleased to mention that all full version games found on the original website (gamerpub.com) will be moving to the new location. GamesPub Ltd is very excited about this move and its new name and has been working hard to prepare for the big change.
In November 2012, all games and other content will be available on the new site and will no longer be available on the original website (gamerpub.com). In light of the move to the new site, some exciting changes will be made to the way the company provides content to its end-users.
GamesPub Ltd. warmly welcomes all free online and downloadable game lovers to "like" its renewed page on Facebook, follow the company's news on Twitter and Google+ to stay informed on fresh game releases, and subscribe to its refined free newsletter for exclusive news, offers, and informative reviews!
About GamesPub Ltd:
GamesPub Ltd is a fast-developing publisher of free casual games. The company is specifically devoted to providing online and downloadable full version games for free and at the same time is open to collaboration with other game developers and publishers. Casual games on the company's website are notable for addicting gameplay, colorful graphics, and unique features. They are free and safe to play.