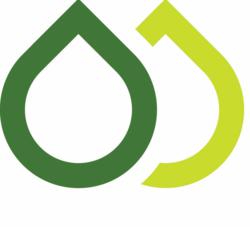 looking forward to working in this exciting market and the whole team are looking forward to meeting this challenge and helping Fuelfighter reach their targets
Cumbria, UK (PRWEB UK) 30 November 2012
Fuelfighter, one of the UK's premier suppliers of heating oil to households throughout the country has announced the formation of a new relationship with the local firm SEO Traffic Lab as it launches a new social media campaign to target a wider and active audience. The Cumbria based home heating oil company has recently been expanding its service to cover a greater area of the country. This new social media campaign is for them a successful way in which they can work hand in hand to bring more information and knowledge to a greater number of heating oil users.
With more than 10 years' experience working with local businesses in the field, SEO Traffic Lab was seen as the perfect fit for Fuelfighter to get their social media campaign off the ground. With Fuelfighter's recent expansion, the company felt it was important to reach out to their customers and provide them with every piece of information they could need and this new social media campaign will help them to achieve that. It also provided SEO Traffic Lab with a new opportunity with their spokesman Richard Hill confirming that the Lincolnshire based company were "looking forward to working in this exciting market and the whole team are looking forward to meeting this challenge and helping Fuelfighter reach their targets".
This expansion into social media comes on the back of Fuelfighter's recent expansion into new areas in the south of England. The company has recently organised deals with a number of new accredited suppliers so that more and more households can benefit from low cost heating oil in these challenging economic times. The company is determined to offer kerosene and other home heating oils to as many users as possible throughout the country and believes that they can match a high level of customer service with low prices in order to provide a level of service that far exceeds their competition.
As such, this new venture into social media is important for the company in order to reach out to as many heating oil users as possible and SEO Traffic Lab was the perfect choice as a strategic partner due to their shared values. It was SEO Traffic Labs' attention to the specific needs of their customers that really caught Fuelfighter's eye, though, with tailored solutions being offered to fit the needs of the company. With their previous work with other local businesses, this partnership made sense for both sides.
About Fuelfighter
With the cost of heating rising consistently above inflation, Fuelfighter, the Cumbria based heating oil company, aims of offer customers the highest level of customer service while maintaining the low prices that make them one of the most affordable suppliers of home heating oil. The company has expanded into the South of England and now covers large swathes of the country, offering its products through independent suppliers, all of whom offer the high level of customer service that Fuelfighter pride themselves on.