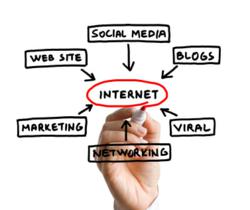 Metric Marketing is seeking to change the way people think about marketing.
Winnipeg, MB (PRWEB) November 29, 2012
Technological advances and new media buying practices have changed the client/agency relationship. In response to the changing nature of the industry, Metric Marketing has emerged as a full-service marketing agency, dedicated to bridging the gap between traditional and digital media. Rebranding from Canada's Web Shop to Metric Marketing was the first step in the firm's decision to integrate traditional and new media under one roof. Their new website at MetricMarketing.ca helps businesses make the right decisions with their marketing dollars.
Canadians are leading the world in online usage, "from audience penetration, time spent, engagement and social media participation" according to the 2012 Canadian Media Director's Council Media Digest. Canadian investment in new media, and innovative strategies however, does not line up with the trend. Metric Marketing is seeking to change the way people think about marketing. The Winnipeg-based marketing agency focuses on efficiency and return on investment, integrating innovative online and offline strategies with business solutions.
Metric Marketing has moved away from the traditional agency approach, in which clients trusted an agency to provide creative outcomes, with little attention paid to measurement. Today, firms like Metric Marketing are dedicated to ensuring accountability through the use of metrics. The hybrid firm combines effective traditional media with contemporary social and innovative media to produce campaigns that yield consistently measurable results.
Hybrid agencies are leaders in merging inbound links, traffic and leads with reach and frequency to produce data-driven results. Uniting the old (traditional advertising/marketing) with the new (digital media/online marketing) to produce creative and results-oriented outcomes is the new standard. Metric Marketing says they combine context and content with data to produce results that their clients can see, and measure. Cross-platform media and multiple distribution channels have helped Metric serve their clients more effectively and efficiently.
Metric Marketing, formerly Canada's Web Shop, has over ten years experience in the online marketing industry specializing in search engine optimization, pay per click management services, branding and traditional advertising. As a full-service marketing firm, Metric works closely with clients to build marketing strategies from brand to business objective. Creative, art development, and marketing plan expertise is integrated with data analysis to produce a results-driven approach to marketing.