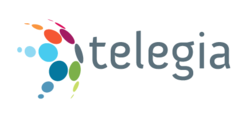 This acquisition allows Eduro to improve network reliability and capabilities while expanding its product line to be a full service telecommunications firm
Hagerstown, MD (PRWEB) November 29, 2012
Telegia Communications is pleased to announce the acquisition of Hagerstown-based Eduro Networks. Eduro Networks, a local provider of Internet access and VoIP services has more than 200 business customers, primarily in Frederick and Washington counties in Maryland. Telegia Communications was founded expressly to develop and provide communications solutions for small and medium-sized businesses, with focus on the real estate, healthcare and commercial building owner marketplace. The investment group which founded Telegia, led by Board Chairman Bill Armstrong, will be expanding the company's network across the Mid-Atlantic region. Eduro currently serves business customers with broadband, network security, data storage and hosted PBX service on its own VoIP platform.
"This acquisition allows Eduro to improve network reliability and capabilities while expanding its product line to be a full service telecommunications firm," stated T. Wesley Poss, who will remain as CEO. "Telegia's differentiator is that we understand the needs of specific industries and have tailored offerings that allow customers to accelerate their business."
Bill Armstrong, who also serves as Treasurer for the National Association of Realtors (NAR), sees Telegia's expansion in the real estate industry as key to growth. "Telegia will be the industry leader in real estate telecommunications solutions, and we are positioning the company for considerable growth in the coming months and years," stated Armstrong. He also mentioned that "the investment group funding Telegia comes from the Healthcare, Construction and Real Estate fields, which gives us invaluable access to and understanding of the industries we are focused to serve."
For more information, please call 240-529-2000 or visit http://www.telegia.com.
About Telegia: Telegia's singular vision is provide comprehensive secure managed connectivity, telephony & telepresence solutions on a cloud hosted service platform to small and mid-sized businesses. Telegia delivers products to our customers via our hybrid fixed wireless and fiber optic network and regional data centers, providing access to our secure hosted service platform. Our industry solutions accelerate the businesses of our customers, which enable communication, collaboration and productivity by turning traditional technology challenges into competitive advantages.