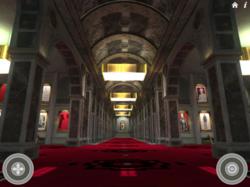 They treat shoes very much as objects, as collectors' items.
(PRWEB) November 30, 2012
To help luxury lovers stay informed on the latest in upscale style and Hollywood happenings, Rodeo Drive Resale (http://www.shopRDR.com), premier reseller of 100% authentic Prada Wallets, Christian Louboutin heels, and Fendi accessories, looks at the latest happenings in the world of upscale fashion and celebrity style.
CHRISTIAN LOUBOUTIN TALKS MENSWEAR: He may be loved around the globe for his red bottom heels, acclaimed designer Christian Louboutin recently revealed his fashion house will begin putting even more focus on menswear: "There is a group of men that is thinking a little bit more like women. They're super-excited to buy the "new thing." I've noticed on blogs, for example, that men are very serious about their shoes now," he told WWD. "They treat shoes very much as objects, as collectors' items. ... Of course, there is still a group that is more conservative in their tastes. They like to pass their shoes down to their son or say they have had a pair for 25 years. There is not one woman who would be proud to say that."
VICTORIA BECKHAM HAS A REQUEST: Singer, designer and former luxury fashion model Victoria Beckham is want one thing for Christmas: For her hubby, star soccer player David Beckham design a menswear line: "Victoria and David have talked a lot about what he's going to do [in the future]," an insider told British magazine Look. "Victoria's asked him to join her brand as the face of a men's clothing line and wants his input in designing it. She's already sketching out ideas. Who better to front a men's line than her husband – one of the world's most stylish men?"
PRADA GOES MOBILE: Grab your smart phone. Prada has launched its first mobile app, an extension of a visual partnership with fashion illustrator Richard Haines — a major digital move for the Italian fashion label, one that it describes as the culmination of "a multi-platform project combining hand-made artistry and cutting-edge technology." In short, the app allows visitors to take an virtual walk through the digital Palazzo. See the breathtaking rooms to discover a showcase of Prada accessories as well as Haines' artworks. A trailer for the virtual app is available online now.
Rodeo Drive Resale (shopRDR.com) has built a reputation of providing amazing deals on Christian Louboutin, Prada and similar brands and accessories from the top designers of upscale fashion. The company offers a 100% guarantee of authenticity on each item sold, and works daily with a network of clients looking to buy, sell, or for consignment of their luxury goods. ShopRDR.com loves high-end fashion, and believes finding a high quality, classic piece should be an easy, enjoyable -- and most importantly -- hassle-free shopping experience. For the finest in Louis Vuitton, Chanel, Prada, Gucci, St. John Knits, Christian Louboutin, Tiffany & Co. and more, visit RDR online at http://www.shopRDR.com or call 1-888-697-3725. Also find shopRDR.com's blog at http://blog.shopRDR.com.
Also find shopRDR at:
Blog: blog.shopRDR.com
Facebook: facebook.com/shopRDR
Twitter: twitter.com/shopRDR
YouTube: youtube.com/ shopRDR
Pinterest: pinterest.com/shopRDR
Rodeo Drive Resale (shopRDR.com)
1-888-697-3725
service(at)shopRDR.com