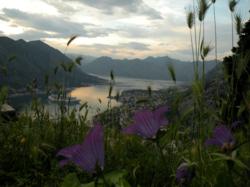 Spa tourism could be the sector's driving force with an annual growth of 10%.
Orlando, FL (PRWEB) November 30, 2012
The $21 million will contribute in building the hotel complex, which will consist of nearly 150 rooms and additional apartments, along with a lobby bar, luxury restaurant, tavern, piano bar, shops, beauty salon, conference halls, and a spa that will contain and use curative waters in its treatments, as well as providing its clients with the use of thermal springs.
The hotel will be situated near the Chepinska River, providing clients with breathtaking views of the valley and of the water.
While in the past decade Bulgaria has marketed itself almost entirely as a more affordable destination for summer and winter holidays, it has in recent years begun to embrace its varied natural resources and use them in its tourism marketing strategy. Spa tourism has attracted a steadily increasing amount of tourists to Bulgaria in the past 4 years and continues to do so even now.
With Europe's aging population on the rise and the availability of spa services year-round, government and industry officials hope spa tourism could be the sector's driving force with an annual growth of 10%. Bulgaria's competitive advantage here lies in its unique mineral waters, the ecologically clean locations and the price-quality balance and this hotel project is indeed part of the country's positive economic trend.
The method by which this project is to be funded is the brainchild of Mr Gilles Herard, Jr. Mr Herard is a seasoned Merchant Banker and has been in the banking industry for 38 years. He worked early in his career at the Toronto Dominion Bank (Canada) and later on joined Manufacturer Hanover (MH) of New York as Senior Credit Analyst. He eventually created his own Firm, Capital Corp Merchant Banking, where he syndicates and structures funding for top companies worldwide, all the while investing his own firm's funds into the projects. As the head of Capital Corp Merchant Banking, Mr Herard has become a leading figure in international middle-market project financing and engineers all funding structures for projects at Capital Corp. Mr Herard has received numerous awards for his work and other contributions including being appointed to the Presidential Business Commission, Honorary Co-Chairman of the Business Advisory Council, nominated as Executive of the Year by the internationally acclaimed National Register's Who's Who, and having received the Senatorial Medal of Freedom, among many others.
About Capital Corp Merchant Banking Orlando: Capital Corp Merchant Banking Orlando offers quality Merchant Banking services for a variety of projects worldwide. Capital Corp Merchant Banking has developed close working relationships with groups of Professionals: Specialists in Finance, Commercial Risks Insurance and Re-Insurance, International Accounting Firms and Law Firms, and the largest Valuation Firm in the world. Capital Corp Merchant Banking is solution-oriented and known for being the most flexible Funding Source on the Market in creating handcrafted investment structures to meet the needs of the different constituent groups in each individual transaction. Capital Corp Merchant Banking offers many services: Project Financing, Consulting, Due Diligence, Evaluation of a Business, Negotiating Services, Acquisitions, Investment Approach, and Presentation Reports as well. For further information, please visit the website.