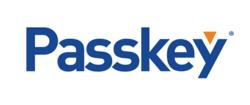 A better event is what it's all about... From increased meeting planner and hotel staff productivity to higher revenues and superior service for attendees, everyone wins.
Swindon, UK and Waltham, MA, USA (PRWEB) November 30, 2012
As an important step in Passkey's rapid global expansion initiative, the company has recently successfully armed over 40 cities and hotels in the UK with a robust set of tools for handling group reservations. Newly empowered by Passkey's GroupMAX technology, these customers are improving their performance in the events space and driving greater economic value to their local communities.
A year ago, Boston, US-based Passkey and Swindon, UK-based Velvet Software agreed to merge and combine their technologies and operations to offer destinations, meeting planners and hotels on both sides of the Atlantic the best possible hotel booking technology. With many new customers enjoying increased bookings, revenues and efficiency, Passkey is now deeming the merger a success.
"A better event is what it's all about," notes Greg Pesik, Passkey's president and CEO. "From increased meeting planner and hotel staff productivity to higher revenues and superior service for attendees, everyone wins."
Having established a strong foothold in the UK, Passkey is focused on expanding its presence in key meeting destinations throughout Europe. "We are proud to offer the tools that event organizers, destinations and hotels need to host top-caliber, highly profitable events. Our goal now is to make sure every destination and hotel has access to these tools," asserts Pesik.
Passkey's UK based customers include:

Birmingham Convention Bureau
Bournemouth Tourism
Cardiff Convention Bureau
Conference Norwich & Norfolk
Coventry & Warwickshire Convention Bureau
Crowne Plaza London Docklands
Destination Bristol
Dundee & Angus Convention Bureau
Glasgow City Marketing Bureau
Hull & East Yorkshire Conferences
Hyatt Regency Kiev
Innov8
InterContinenal Hotels Group
Kent Conference Bureau
Lancashire and Blackpool Tourist Board
Leeds and Partners
Liverpool Convention Bureau
Marketing Blackpool
Marketing Cheshire
Marketing Sheffield – Sheffield Convention Bureau
Meet Bournemouth – BH Live
Meetings Industry Association
Newcastle Gateshead Convention Bureau
Right Location Corporate Services Ltd
Scarborough Borough Council
Southport Conferences
Staffordshire Stoke-on Trent Conference Bureau
Telford & Shropshire Conferences
Visit Aberdeen
VisitBrighton Conferences
Visit Manchester
Visit Oxfordshire
Visit York
These customers have joined the ever-growing GroupMAX user base and now enjoy a full suite of benefits. Perhaps most notably:
Event attendees can book their hotel rooms online. Event attendees can now book their hotel rooms online using any web browser or mobile device, and view a wide range of options to upgrade their rooms, extend their stay and explore local services and attractions.
Destinations and hotels can boost their revenue. GroupMAX's email marketing toolset lets organizers and hotels easily promote special offers or invite attendees to participate in local activities during their visit.
Event staff can enjoy greater efficiency. GroupMAX's automated room block and room list tools eliminate manual processes, save time and reduce the risks associated with manually handling hotel reservations.
Organizers can maximize pick-up and enjoy peace of mind. Organizers can view live event dashboards for instant access to a rich set of data and analytics that help them reduce attrition exposure, maximize room block pick-up and maintain control over their events.
Event hosts can enjoy full branding opportunities. With GroupMAX, each event can have its own bespoke booking website with tailored images, branding and messaging to support a consistent communication strategy.
Heledd Williams, head of business tourism & major events at Cardiff Convention Bureau, says the system has brought exciting and significant changes in the way in which Cardiff Convention Bureau is able to handle accommodation reservations for their events.
"The system allows us to be flexible and accommodating with event planners and organizers which makes our efforts and services more efficient," states Williams. "We are always looking for ways to fine tune the work we do to help promote the city for meetings and events. This adds to the benefits for people attending Cardiff for conferences and helps us enhance their perceptions before arriving in the city."
Williams also notes that their partners, Cardiff Hoteliers Association, are also seeing the benefits of being a part of a global system. They appreciate a system that is constantly developing and responding to client needs and a constantly evolving industry landscape.
About Passkey International
Passkey (http://www.passkey.com) is the travel industry's de-facto standard hotel booking technology for meetings and events. The Company's cloud-based platform, GroupMAX, is used by thousands of hotels, destinations and meeting planners worldwide to manage the hotel accommodation process for events of every size. At the heart of GroupMAX is the ability for clients to offer event-specific web/mobile booking sites for event attendees to book their hotel rooms online while enjoying multiple stay and upgrade options. With offices in the US, the UK and Singapore, the Passkey global network now includes over 90% of major US and UK Convention and Visitors Bureaus, as well as a wide range of hotels, casinos, resorts, meeting planners, corporations and meeting management companies.