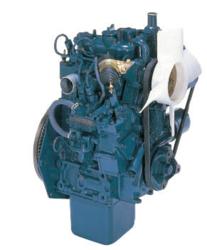 To receive special dealer pricing on reman Kubota engines through the new website, dealers must be qualified first and will be contacted once the site goes live. - Scott Schlabach, General Manager, Country Sales and Service, LLC.
Orrville, OH (PRWEB) November 30, 2012
Kubota tractor dealers will soon find it easier to make purchases, search an extensive inventory of Reman Kubota Engines that fit Kubota Equipment and engine parts through Country Sales and Service's new 'Dealer Only' website which will launch March of 2013.
According to Scott Schlabach, general manager of Orrville, Ohio-based Country Sales & Service LLC, an authorized dealer for new Kubota engines plus a full line of remanufactured engines, the web site will prove to be a time and money saver since inventory will be sold at dealer's pricing and dealers can search reman engines by equipment model.
"Dealers will have an easy and convenient way to order reman engines with special pricing," said Schlabach. Dealers must be pre-qualified in order to utilize the web site once it's available. To do so, contact Schlabach at (330) 683-2500. Qualified dealers will be contacted once the site is up and running.
Country Sales & Service is a family-owned company headquartered in Orrville, Ohio, authorized to sell Kubota engines and parts. For further information about the products and services they provide, visit their web site at http://www.countrysalesandservice.com or call them (330) 683-2500.