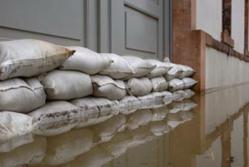 There is no reason why the opposite couldn't happen this winter and dump snow on us for weeks at a time.
Chicago, IL (PRWEB) November 29, 2012
Most people have seen the disaster recovery efforts taking place on the east coast due to recent hurricanes and many are convinced that these weather anomalies are happening more frequently. A super-sized hurricane Katrina hit the gulf region not long ago and virtually wiped out entire cities. And just recently, Super Storm Sandy has devoured the eastern seaboard. What's strange is that Sandy, call it a hurricane or super storm, hit the east coast, not the typical gulf coast.
Flood Specialists, Inc., a Chicago water damage restoration company, has observed that The Weather Channel is now naming winter storms similar to the way hurricanes are named. TWC is naming only severe winter storms ranked "notable" or higher by NOAA. Flood Specialists, Inc. believes this could be a good indication that meteorologists know something. Why name winter storms unless they are going to be really bad and more frequent?
The Midwest and east coast experienced "Snowmageddon" in 2010. Then on Oct. 29-31, 2011 there was "Snowtober"; both very severe and breaking records. It's 2012 and a super storm Sandy hit the east coast. Is there a blizzard on the way too? Guess what? Winter storm Athena hit the east coast two weeks after Sandy hit. That was followed by Winter Storm Brutis which hit Idaho, Montana and the western North Dakota with lots of snow.
"If the weather patterns of the last couple of years are any indication of what to expect, we're in trouble if we're now naming winter storms?" said Mario Majewski, General Manager for the Chicago based restoration company. "Some say this naming thing is all for entertainment. Look around. Use your common sense. Severe storms are happening more frequently" he added.
Disasters like the one in New Jersey and New York are difficult to recover from due to the size of the area impacted and the severity of the damage. "Imagine a snow storm that stops traffic completely, downs power lines, and lasts all winter" said Mario. He goes on to explain that people forget that storms can be severe, but lengthy too. In the Midwest this year, there was a long drought. There is no reason why the opposite couldn't happen this winter and dump record amounts of snow for weeks at a time. The only thing that residents can do is keep alert and prepared for the worst. This is not suggesting everyone become a full blown 'prepper', but one should be able to have at least a plan in case there is a need to survive the next big storm.
Places like New Jersey and New York require lots of outside help from other states. Several water damage companies have packed their bags and loaded their trucks for something that is still going on to this day. They are helping New York and New Jersey dry out from the flooding. One would think the local restoration companies would be enough; there sure are a bunch of them. But the simple truth is, these places are not prepared for large scale disasters.
Specializing in emergency preparedness in Chicago and surrounding communities, in addition to water damage restoration, they recommending everyone follow FEMA recommendations or at least have these items in their 'basic disaster supplies kit':
--- Bottled water – there should always be an emergency supply of water. One gallon per person per day for 3 days.
--- Food – non-perishable food for at least 3 days.
--- Manual can opener for food.
--- Radio that works on batteries or crank. We recommend a NOAA Weather Radio.
--- Flashlight and extra batteries.
--- First aid kit.
An Emergency Response Plan service is available to help homeowners and businesses prepare for disasters and get priority response, emergency power and more. Even though this is designed for businesses, several luxury home owners have inquired about the service. Plans can be created for anyone who needs one.
Mario encourages everyone to be prepared because "you never know when the next big storm is going to strike" and to call 1-888-502-5699 for more information about the Emergency Response Plan or disaster recovery assistance.
About Flood Specialists, Inc.:
Flood Specialists, Inc. is one of the largest providers of water & flood damage restoration services in Chicago, IL and surrounding communities. They are IICRC certified and maintain an A+ rating with the Better Business Bureau. Visit http://water-damage-specialists.com/ for more information on water damage, or follow us on Twitter at @h20damageRepair.
###