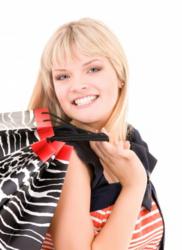 There should be no reason why women plus size 16, 18 and 20 can't have the same choices as smaller sized women.
Sydney, Australia (PRWEB) November 30, 2012
The percent of women plus size 16 and higher is growing, but retailers don't stock much women fashion above size 14. If they do, the choices are few and the prices are more expensive (sometimes as much as double) than clothing for the slimmer women market.
Demographics show that 7.8 million of the female population of Australia is between the age of 15 and 65. It is reported that the average woman is now around size 16 and of these, 25% is size 18 plus.
Larger women who want to dress stylishly are frustrated by not being able to buy clothes that suit their body size. As many designers begin to catch the vision of women demanding better choices in plus size lingerie and dress fashion, the female population rejoices in the prospect of this expanding trend to normalize the average woman's sizing in designer ranges available.
The growing trend of larger sizes for women is echoed around the western world. Saks Fifth Avenue in the U.S. is adding more and more bigger sizes to its collection. Reported in fashion.telegraph.co.uk, "After recent review, we concluded there are customers who desire designer clothing in sizes that are not currently available in our stores".
But still today even with all this data, most retailers don't stock much choices above size 14, and usually charge more money. The good news is that on-line shopping is cutting a big road in this area.
"I am continually surprised at the level of support that my customers have already given this new Plus Size online venture. It is about time that Plus Size women get a better selection of products," says Jon Wight.
A study of on-line searches for women's fashion conducted by Rankings Based Reach of First.com.au reported that over 30% of online purchases in Australia are fashion-related, and that the last eight years have shown a rapid increase in searches in this niche market. Frequently used fashion-related terms were also researched and "cocktail dresses" came out 3rd most popular search phrases after "lingerie" and "formal dress".
Lingerie-plussize eBay store and Lingerie-PlusSize quicksales store caters to this niche market for dresses, tops and lingerie for 16, 18 and 20 sizes at affordable prices. The range is growing constantly and now includes some custom designed dresses and tops. For example dresses start at $24.95, Baby dolls from $19.95. Its goal is to make it easier for women to shop online and provide quick and fast delivery within Australia.
Lingerie-PlusSize based in Sydney, Australia caters for a range of women's tops and dresses, lingerie (including corsets, costumes, garter belts and stockings). It is growing its range into custom made designs that cater specifically for the Plus Size and more curvy woman. It focuses on delivering good quality, fast delivery and good customer service at affordable prices.