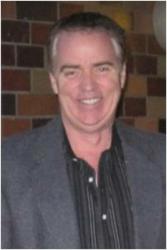 I built The Adoption Center to give the birth mother as supportive an environment as humanly possible.
American Fork, UT (PRWEB) November 29, 2012
The Adoption Center, an adoption agency that specializes in infants, provides its birth mothers with special care and high-quality, private living quarters as part of the full-service agency's adoption program. Mothers who participate in the program are provided with comfortable two-bedroom apartments, which are located in a safe neighborhood and within walking distance of shopping and retail outlets. Access to a community center where birth mothers can participate in various activities is also provided.
"Being an adoptive father of four children, I have a clear understanding of the physical, mental and emotional states a birth mother goes through during pregnancy and the adoption process," says James Webb, Founder and CEO of the The Adoption Center since its 1994 inception. "I built The Adoption Center to give the birth mother as supportive an environment as humanly possible."
Linda, a birth mother from Michigan, only had great things to say about the center and its program. "I was scared. I felt alone and not sure what to do. The staff at The Adoption Center was so supportive of me, I don't know what I would have done without them."
Birth mothers are encouraged to contact The Adoption Center for a confidential conversation with one of the professional staff members, who will answer any questions and provide additional information about the program, as needed. Birth mothers can also visit The Adoption Center's website at http://www.theadoptioncenter.com.
ABOUT THE ADOPTION CENTER
The Adoption Center of Choice is an adoption agency that is licensed in the state of Utah and has specialized in infant adoptions since 1995. The full-service agency provides food, housing, cell phones and counseling to mothers who choose to give up their babies for adoption, as well as other resources for families wishing to adopt. The Adoption Center' staff is composed of caring individuals including adoptive parents, birth parents, adoptees and professionals that have extensive knowledge about adoption. With 17 years of experience and more than 1,200 successful adoptions, both the physical and mental well-being of the child and birth mother are top priorities for The Adoption Center.