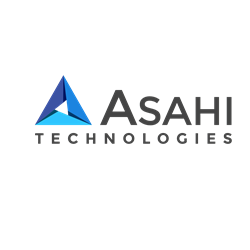 Although online customers may wait till the last-minute to make their purchases, online stores should gear up for the influx of shoppers and sales as early as possible.
(PRWEB) November 30, 2012
The recent figures by eMarketer indicated that online shoppers would spend nearly $55 billion this holiday shopping season in the United States alone. That is an increase of nearly 17% from last year, proving that online sales during the holidays are on the rise. eCommerce solutions NY for the current holiday season are expected to constitute 1/4th of all online sales made over the whole year. This drift of shoppers moving to online stores for their holiday shopping provides a great opportunity for e-traders to augment their profits during the end-of-year holiday shopping rush. In addition, according to Chase Paymentech, online retailers make nearly 40% of their annual revenue during the holiday shopping season alone. To help online retailers generate healthy revenue this festive season, Asahi Technologies launches an exclusive 24/7 E-commerce support services.
In anticipation of robust online holiday sales, the NY based company provides online retailers a user friendly hosted e-commerce solution with unlimited 24x7 support services that is loaded with easy-to-use tools and functionalities. With a close to 100 percent uptime guarantee and back-up plans in case of emergencies, the professionally designed e-commerce software will be integrated with real time stock control, easy order, Payment Gateway Integration NY and shipping method options for the holiday shoppers. Also, the extensive web design features and streamlined navigation allows shoppers to promptly locate products by price, category or shipping location to create a more enjoyable shopping experience. The team of eCommerce experts with their catalog flexibility and smart management system offers its clientele a dedicated round the clock customer service that is at par with the industry-recognized standards.
Although online customers may wait till the last-minute to make their purchases, online stores should gear up for the influx of shoppers and sales as early as possible. Online retailers must kick start their holiday preparations to accept and accomplish more orders to capitalize on the anticipated big sales. E-Commerce is the key to business success, this holiday season.
To let online stores realize their vision, the committed team at Asahi Technologies aids online stores to offer the ultimate shopping experience, enabling them to drive more conversions and greater customer loyalty in a much faster and easier way. The latest Round the Clock E- commerce services offered by the company helps internet merchants to intelligently connect with shoppers and build a strong SEO Services NY in line with the ever- evolving business needs.
About Asahi Technologies
Asahi Technologies is a New York based Web Development Company NY that provides software consulting and Web solutions to small and medium level businesses all across North America. Asahi Technologies specializes in Responsive Design Services NY, cloud computing, online marketing, mobile application development and open source technologies. Under the leadership of Mr. Vinod Subbaiah, who himself started his career as a software programmer, Asahi Technologies' team comprises of experienced software professionals having extensive knowledge of technology with B2C and B2B operations. The firm's headquarters is located in New York City, NY.