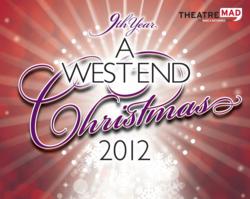 We are delighted once again to join with the entertainment industry and The Actors Church to make A West End Christmas the place where the magic of Christmas really begins....Melanie Tranter - Show Producer
London (PRWEB UK) 30 November 2012
The Make A Difference Trust will be hosting its 9th Annual Christmas celebration "A West End Christmas" at St Paul's Church – The Actors Church, in Covent Garden this Sunday 2nd December at 7.30pm.
The casts of several West End shows including Phantom of the Opera, and Les Miserables will be joined by Sir Derek Jacobi, Harriet Thorpe, Joanna Monro and Kim Ismay, amongst others to celebrate Christmas in true West End style. With Carols, Christmas Songs, Dance and Readings this sold out event looks set to be another fabulous evening.
This year we also welcome a new member of our theatre community, Marine Cassidy Little from Bravo 22 Company, the first theatre company for serving wounded soldiers.
The evening also sees the premier of a piece written especially for the evening by Anderson & Petty, which will be performed by member's of the Sylvia Young Theatre School. Once again The Royal Academy of Music post grad theatre student will be there to provide a rousing opening to the show.
Other shows involved are: Let It Be, Loserville, Rock of Ages, Singin' in the Rain and Top Hat, with soloists and groups including; Joana Strand, Oliver Tompsett, Kindred Souls and The B Side.